Richard Fairbanks' Tavern and Post Office
11.06.2017
Blog
By Nancy Pope, Historian and Curator
More than a century before the Continental Congress named Benjamin Franklin our Postmaster General, a Boston tavern owned by Richard Fairbanks was designated the colonies' first post office. On November 6, 1639, the Massachusetts General Court named Fairbanks' tavern as a post office for letters coming into or going out of the colony to overseas posts. According to the court, this was:
"for preventing the miscarriage of letters; and it is ordered, that notice be given that Richard Fairbanks, his house in Boston is the place appointed for all letters which are brought from beyond the seas, or are to be sent thither, are to be brought unto; and he is to take care that they be delivered or sent according to their directions; and he is allowed for every such letter 1 penny, & must answer all miscarriages through his own neglect in this kind; provided, that no man shall be compelled to bring his letters thither, except he please."
A couple of questions might pop into the minds of today's users of the post. For instance, why would a post office be set up only for overseas mail? Or for that matter, why a tavern? Well, for one thing, colonists were not as interested in corresponding with people in other colonies as much as they were in communicating with those in countries they left behind. Their letters were often governmental or business in nature, not personal. Sometimes a few personal family notes were included in otherwise business-focused correspondence between family-owned businesses that straddled the Atlantic. For those who did want to get a letter to someone in another colony, it was easy enough to find someone who, for a price, would carry the missive by land or coastal ships.
The Boston post office was set up in a tavern because that was familiar to the colonists. The practice of using taverns and inns as post offices mimicked European practices. After all, what better place to designate as a post office than a spot where everybody came and where everybody knew your name centuries before "Cheers" hit the airwaves. Although one imagines that the TV bar's resident know-it-all letter carrier—Cliff Clavin—would have loved having a post office in his favorite watering hole.
Fairbanks was originally from England, born in 1588 to George Fairbanks and Isabella Stancliffe in Lincolnshire. There he married Elizabeth Daulton and the couple had two children before deciding to take a chance on the new world. They immigrated to America in 1634, only five years before his tavern was named Boston's post office. Richard Fairbanks' held the post office in his tavern until his death in 1667.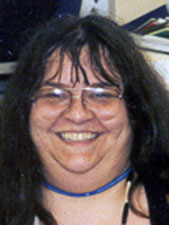 About the Author
The late Nancy A. Pope, a Smithsonian Institution curator and founding historian of the National Postal Museum, worked with the items in this collection since joining the Smithsonian Institution in 1984. In 1993 she curated the opening exhibitions for the National Postal Museum. Since then, she curated several additional exhibitions. Nancy led the project team that built the National Postal Museum's first website in 2002. She also created the museum's earliest social media presence in 2007.