Roll-Up Your Sleeves! Postal Workwear Cataloging Project at the National Postal Museum
07.19.2023
Blog
By Kelly Cooper, Museum Technician and Alison Bazylinski, Assistant Curator
Historic Background
The United States Postal Service will soon be celebrating its 250th anniversary in 2025, tracing its origins back to 1775. Although postal uniforms have only been around since the mid-nineteenth century, they have made their mark and are now a part of postal history and American culture. These objects are significant because what people wear, how they wear it, and how it changes over time reflect societal and cultural norms. Like other postal museums worldwide, the Smithsonian's National Postal Museum (NPM) maintains a collection of postal workwear spanning decades. However, until recently, part of the postal workwear collection was not easily accessible or available for detailed research.
In the fall of 2022, staff at the National Postal Museum coordinated the transfer of 142 postal uniforms and related objects from the National Museum of American History (NMAH) to a Smithsonian shared collection storage location managed by NPM (The National Philatelic Collection was originally with NMAH before the Postal Museum was established in 1993). The transfer was prompted by NMAH future plans to relocate collections from the museum's Lower Level to a storage site in Suitland, Md. and NPM's desire to gain access, review, and care for its collection of textiles.
The objects include postal jackets, hats, trousers, accessories such as ties and belts, and more. The Post Office Department (POD) (now United States Postal Service, USPS) transferred most of these items to NMAH in the 1950s and 60s. When NPM moved to a new building in 1993, these objects remained in storage at NMAH. In the intervening years, the records in NPM's database remained sparse and staff were eager to review the material.
In the short term, this project creates an opportunity to catalog the collection of postal workwear. Long-term, this project will expand the amount of material available for researchers and influence considerations of future acquisitions for NPM's collection. This is the first of three blog posts that will focus on the history of the postal workwear collection and the review and cataloging process. The upcoming posts will detail the documentation and imaging effort and reflect on what the project means for the collection and related objects going forward.
Moving Day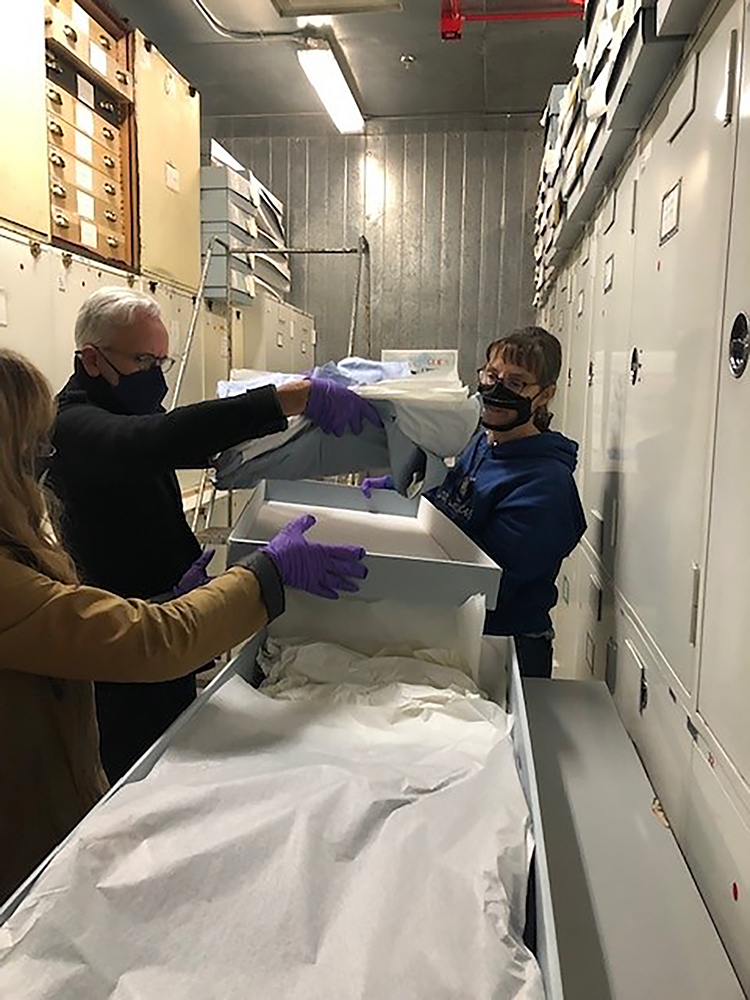 In October 2022, The Collections Department, consisting of Collections Manager Beth Heydt, Registrar Dawn Gorman Frank, Conservator Scott Devine, and Collections Technician Kelly Cooper, spent a day at NMAH storage carefully pulling the objects and placing them in new textile storage boxes for temporary housing and safe transport to a shared storage facility. As the day's purpose was to transfer the objects, staff housed multiple items together for transport in acid-free storage boxes with acid-free unbuffered tissue separating each object.
Without proper storage, textiles are vulnerable to damage and deterioration that can occur quickly. Acid-free materials help preserve the longevity of an object. Also, buffered tissue has an alkaline material only suitable for a limited number of textiles, including undyed fabrics. Unbuffered is the safest material for which most textiles can be in direct contact. Museums and cultural institutions often keep textiles in a storage environment designed to help mitigate the two main agents of deterioration for textiles: pests and light. Clothes moths, carpet beetles, and hide beetles are attracted to wool and similar organic material and can cause severe damage. However, these pests also thrive best in warm and humid environments. Temperature and relative humidity-controlled storage environments help deter these harmful pests and preserve textiles. Additionally, NPM keeps uniforms in acid-free archival storage boxes within cabinets in windowless spaces, protecting them from exposure to light. Dark, temperature and relative humidity-controlled environment spaces continue to ensure these objects are available for exhibition and research use for the future.
Given that the boxes had multiple items, staff packed the objects with attention to create minimal creasing or pressure until they could place the objects in permanent housing. Creasing and folds can damage objects by causing the fragile fibers to split and create holes and can lead to more intensive conservation treatment in the future. The team at NPM will rehouse objects again with fewer objects per box in permanent housing. However, as the review and documentation processes take place over several months before the next rehousing, it was important to store the objects in a manner that follows preservation guidelines as well as providing easy access.
All in "Eight Days" Work
Assistant Curator Alison Bazylinski, Collections Technician Kelly Cooper, and Collections Manager Beth Heydt spent approximately 8 days reviewing and cataloging the objects. The review process began by pulling all existing records for any object that could qualify as clothing. Standards for proscribed clothing have changed since the first postal uniforms and the USPS (formerly POD) have never required some postal workers to wear a uniform, such as rural free delivery letter carriers or employees in corporate office positions. After considering the many roles that fall under postal employment, Assistant Curator Alison Bazylinski and Curator Lynn Heidelbaugh decided to recategorize the collection as "workwear," rather than "uniforms." This change in terminology better reflects the differing clothing requirements for different postal crafts. At this time, we decided not to include satchels or bags although this could be included in the designation "workwear." The team reviewed each box and surveyed the objects, utilizing NPM's existing records for details on history and acquisition. Cooper tagged each object to manage tracking during the project and Bazylinski examined physical features of the objects carefully. This survey ensured objects received a highly detailed description that noted style, fabric, color, labels or maker's marks, and defects. Most objects held in storage at NMAH did not yet have photo documentation or a detailed historical background, so the process was often one of new discoveries.
In the process, the team learned more about the workwear collection and noted duplicative and unique items. We found a substantial number of objects were part of the 1960 celebration of the Pony Express Centennial, which the U.S. Post Office Department then transferred to the Smithsonian. Among objects of most interest were those with names written or sewn in, maker's labels, material tags, and other features that could provide more details as to the object's history before it came into the collection. However, some objects were intriguing based on their lack of information. It is not clear how postal employees used some pieces, and they call for further research! Having a better understanding of what objects currently make up the collection and where there may be gaps will help the collections and curatorial team consider collecting needs going forward.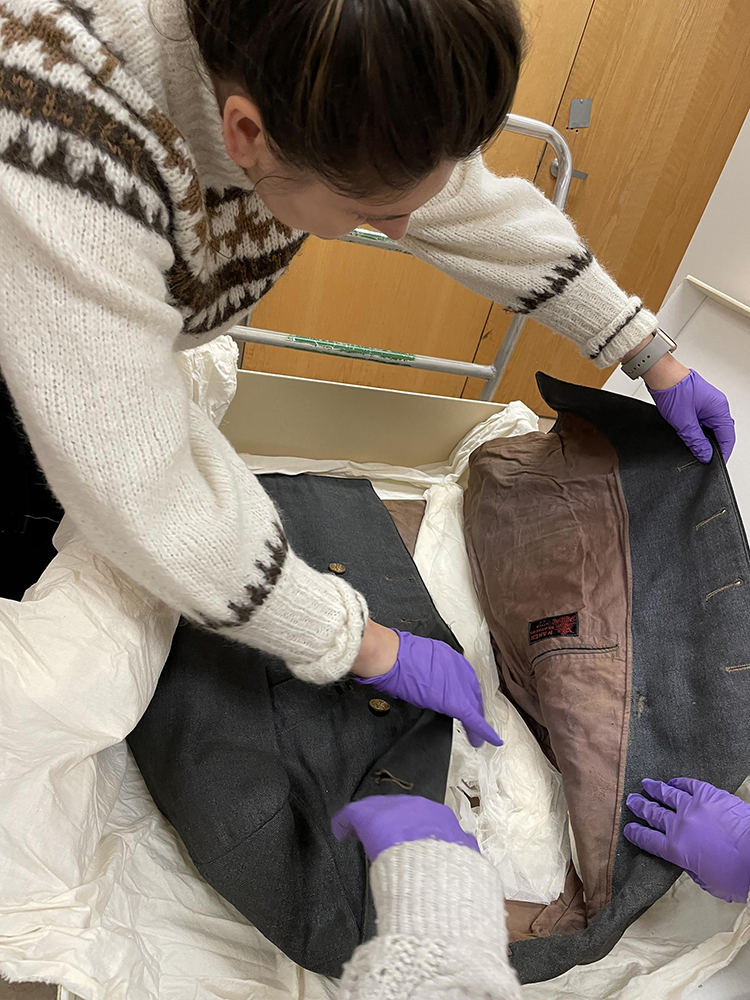 This project also prompted a review and inventory of ninety-six other workwear and related objects already housed at NPM storage locations. Above is an image of an 1890s era postal uniform jacket (2004.2027.1) surveyed during this stage of the project.
Up Next
With the review and cataloging stage complete, the Collections Department plans to work with Lendlease Collections Support Staff (CSS), a team of collection technicians and specialists who support Smithsonian units on various collections projects, in the spring and summer of 2023 on imaging the workwear. The process will include carefully laying out each object and highlighting object features recommended by the Curatorial Department. This will include unique marks, such as tags and labels, or imaging clothing details altered by the wearer to better fit them or carry out their roles. The Collections Department and Lendlease will image the objects with a neutral background and even lighting to minimize shadows and focus on object details. Due to the number and large nature of some objects, multiple staff are needed to handle the pieces and manage photography. We will add new images to NPM's collections database and these textiles records, which have not previously been available, will be shared online later this year.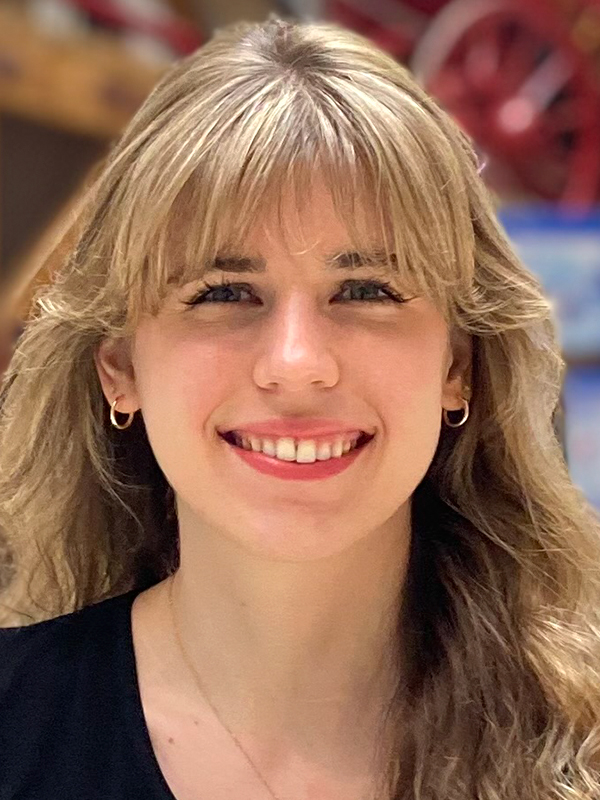 About the Author
Kelly joined the National Postal Museum in 2022. She graduated with an M.A. in Material Culture and Public Humanities with a certificate in Public History and a B.A. in History from Virginia Tech. She previously worked at the National September 11 Memorial & Museum in New York. Her role at NPM focuses on collections maintenance/management activities and preventative conservation. She also assists with preparing objects for loans and exhibitions.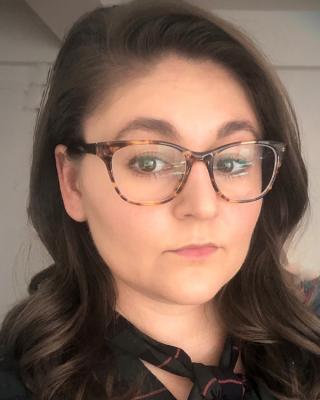 About the Author
Alison specializes in U.S. cultural history and material culture. She holds a Ph.D. in American Studies from William & Mary, where her research examined how fabric and clothing articulated consumer identity, gender, and culture in the early twentieth century. She has held fellowships at the Chrysler Museum of Art, the College of Human Ecology at Cornell University, and Omohundro Institute of Early American History & Culture.