Rural Free Delivery Monument
09.16.2016
Blog
By Nancy Pope, Historian and Curator
Everybody loves getting mail. But how many of you have celebrated that mail by creating a monument to the service? The citizens of Climax, Michigan did. The town, situated between Kalamazoo and Battle Creek, was established by Judge Caleb Eldred in 1834. On December 3, 1896, Climax received the state's first Rural Free Delivery* (RFD) service. RFD was still in its experimental phase, having just begun that October with a handful of routes in West Virginia. Daniel B. Eldred (the Judge's great grandson) was the town's postmaster and hired Lewis Clark and Willis Lawrence as rural carriers. One was said to have used a bicycle, the other a more traditional horse and buggy.
The community decided to show its appreciation for the service. They built a monument using 238 stones, one from each of the farms along the original rural routes. The 10' tall monument was completed and dedicated on July 26, 1917. It was placed in the center of the town's main intersection. Builders added one bronze tablet on each of the four sides commemorating groups critical in bringing Rural Free Delivery to the town. They were from the state Grange, the D.A.R., the Michigan Rural Letter Carriers Association and the Climax Men's Fellowship Club.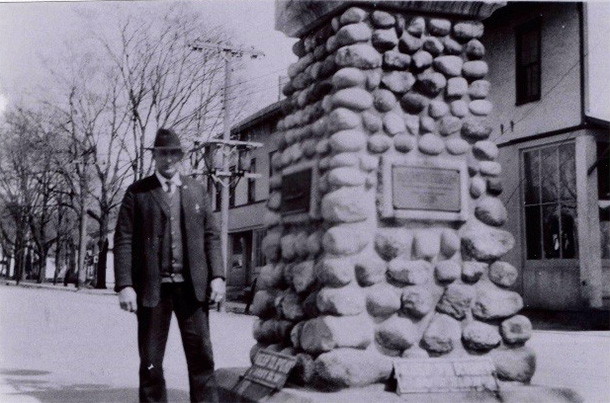 By the Second World War, the monument had become a traffic hazard. On November 3, 1947, it was moved from the middle of the intersection to a city park on Main Street, appropriately enough, across the street from the town's post office.
*As mentioned above, the U.S. Post Office Department officially launched Rural Free Delivery in 1896. Rural Free Delivery is exactly what it sounds like: government-paid mail carriers began to deliver mail to rural areas at no additional charge. Many city dwellers had enjoyed the convenience of home delivery since 1863, but folks in rural areas had to pick up their mail at the nearest post office (which could be far away).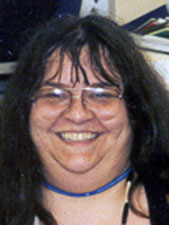 About the Author
The late Nancy A. Pope, a Smithsonian Institution curator and founding historian of the National Postal Museum, worked with the items in this collection since joining the Smithsonian Institution in 1984. In 1993 she curated the opening exhibitions for the National Postal Museum. Since then, she curated several additional exhibitions. Nancy led the project team that built the National Postal Museum's first website in 2002. She also created the museum's earliest social media presence in 2007.