Shirley A. Chisholm: Honoring the Lady Who Was Unbought and Unbossed
02.20.2014
Blog
By Calvin Mitchell, NPM Research Associate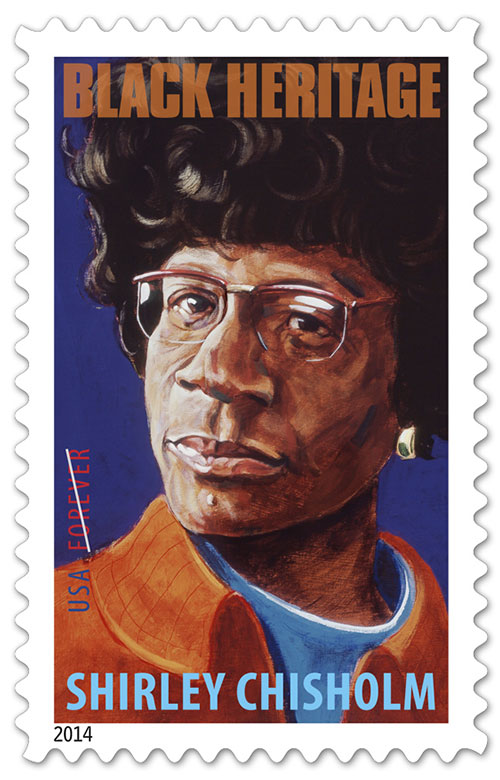 On Friday, January 31, 2014 the United States Postal Service unveiled a limited-edition Forever Stamp honoring the accomplishments of Shirley Chisholm. Her stamp becomes the 37th stamp issued in the Black Heritage Series. The ceremony was conducted at the spacious Brooklyn Borough Hall in Brooklyn, New York, which was a fitting location for the event since she was born in Brooklyn and advocated for its residents most of her adult life. The ceremony attracted members of the Congressional Black Caucus and several prominent New York City community leaders and politicians. And judging from the reactions of the audience during some of the laudatory speeches, it was clear that the citizens of Brooklyn still remembered her as one of their revered public servants.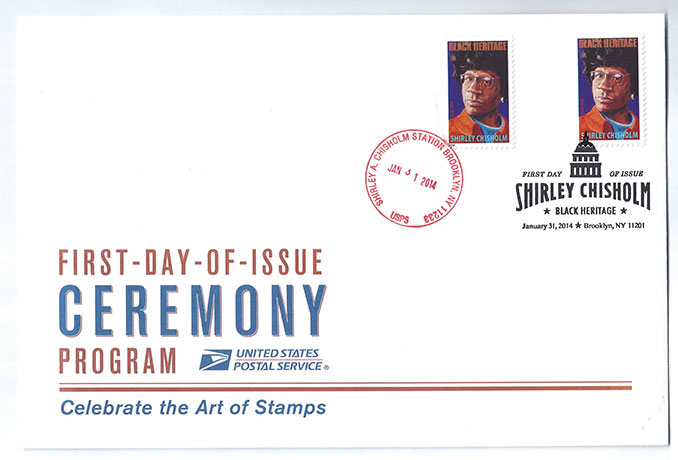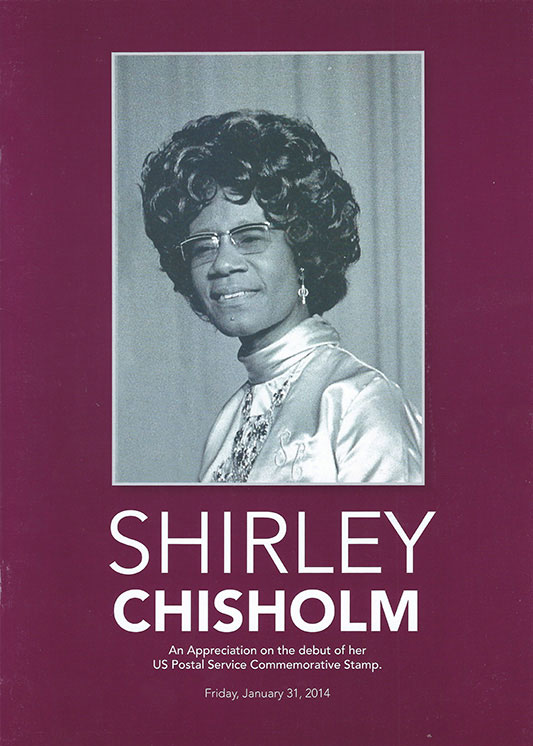 Shirley Chisholm Background and Career
Chisholm, the daughter of Caribbean immigrants, was born Shirley Anita St. Hill in Brooklyn on November 30, 1924. She spent part of her childhood with her maternal grandmother in Barbados, where she attended elementary school. She graduated from Brooklyn College in 1946 and became an early childhood educator.
While pursuing a graduate degree at Columbia University, she met and married Conrad Chisholm.
Working as an educator in Brooklyn and as an early childhood development consultant in the New York City government, she became familiar with problems associated with poor urban communities, an experience that led her to become involved in Brooklyn politics. In 1964 she was elected to the New York State Assembly, representing Bedford-Stuyvesant and other low- income Brooklyn communities. She served in the state legislature until 1968 when she decided to run for the US Congress. During her congressional campaign, beginning with the Democratic primary, her motto was "Unbought and Unbossed," one of the slogans she used throughout her political career. With her win she became the first African American women in Congress. With the help of a coalition of African Americans, West Indians, Puerto Ricans, and Jewish voters, she served in Congress for seven terms from 1968-1983. She did not seek reelection to her eighth term because her second husband, Arthur Hardwick, had been injured in a car accident.
As a Congresswoman she was an outspoken liberal advocate for women, minorities and the poor. She supported improved employment and education programs, expansion of day care and the Women and Infant Care (WIC) Program. She was a founding member of the Congressional Black Caucus and the National Organization for Women and one of four founders of the National Women's Political Caucus.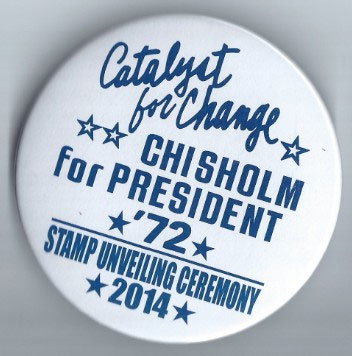 During her second term, she campaigned for the Democratic Party's 1972 presidential nomination and became the first African American women to run for the presidency. Her campaign moniker was known as the "Chisholm Trail." With a shoe string budget of $300,000 and a coalition of students, women, and minority groups serving as her campaign volunteers, she entered in 11 state primaries and campaigned in several states. At the 1972 Democratic Convention she received 151 delegation votes.
After leaving Congress she co-founded the National Political Congress of Black Women, which represented the concerns of African American women. She taught politics and women's studies at Mount Holyoke College in Massachusetts and Spelman College in Atlanta.
President William Clinton nominated Chisholm to be the U.S. Ambassador to Jamaica, but she declined due to ill health. She died on January 1, 2005 at her home in Ormond Beach, Florida.
Reflecting on her own legacy and how she wanted to be remembered, Chisholm said, "When I die, I want to be remembered as a woman who lived in the 20th century and who dared to be a catalyst of change. I don't want to be remembered as the first black woman who went to Congress. And I don't even want to be remembered as the first woman who happened to be black to make the bid for the presidency. I want to be remembered as a woman who fought for change in the 20th century. That's what I want."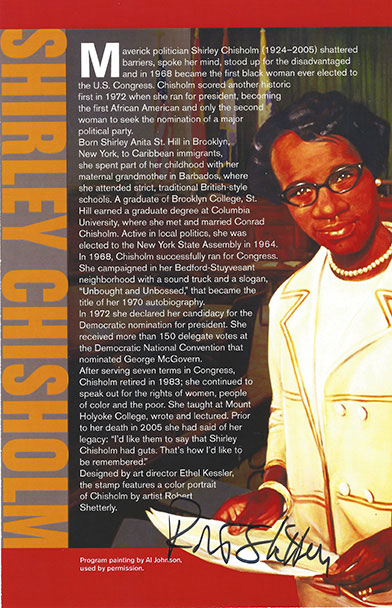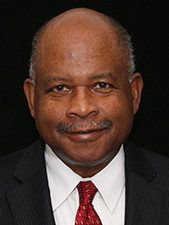 About the Author
Calvin Mitchell is an Assistant Curator of Philately. His interests are African American History and Philately, Military Postal History, movies and football. While working at the National Postal Museum, he likes the opportunity to access the museum's vast collection to perform historical research and write about interesting philatelic topics.