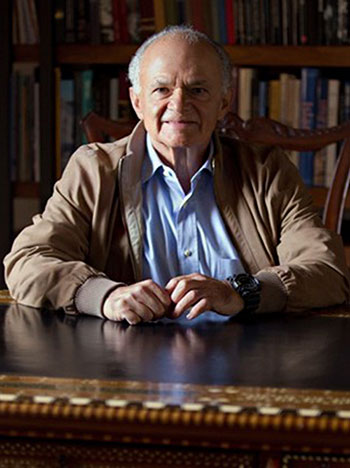 Alfredo Harp Helú
Alfredo Harp Helú, Mexico (born 1944), is the founder and philanthropist behind Latin America's only philatelic museum, the Museo de Filatelia de Oaxaca (MUFI). An accomplished, lifelong philatelist who possessed a complete collection of stamps of Mexico, Helú was inspired by two foundational experiences in the mid-1990s. The first was a visit to then-recently opened National Postal Museum. The second was his participation in a temporary exhibition on the numismatics and philately of Oaxaca State, organized in 1996 by the Instituto de Artes Gráficas de Oaxaca.
These experiences led Helú to create a permanent philatelic museum as a way to share his personal collection and passion for philately with the Mexican people in an atmosphere promoting reflection and coexistence through stamps, art and culture. Toward this goal, the Fundación Alfredo Harp Helú Oaxaca (FAHHO) purchased and restored a colonial-era house at 504 Calle Reforma in the historical city center of Oaxaca, and MUFI was inaugurated July 9, 1998. The museum is free and open to the public seven days per week, professionally managed and curated by FAHHO-sponsored staff.
Helú donated his personal collection to the museum; his initial gift has since been augmented by dozens of other collectors from around the world so that the museum's holdings are now worldwide in scope. In addition, MUFI has a research library of more than 6,000 books named for Mexican philatelist Jose Lorenzo Cossío y Cosío, whose personal library forms the core of the collection.
MUFI has become a cultural center of Oaxaca State, hosting philately clubs for children and adults, lectures, book presentations, concerts and other events. The museum mounts multiple temporary exhibitions each year and has hosted several Mexico-Elmhurst Philatelic Society, International (MEPSI) conventions in Oaxaca, most recently in 2018. To accommodate the increased activity and growth, in 2000 FAHHO remodeled the building at 500 Calle Reforma and added it to the original museum. The purchase and rehabilitation of a third, adjoining building is currently underway.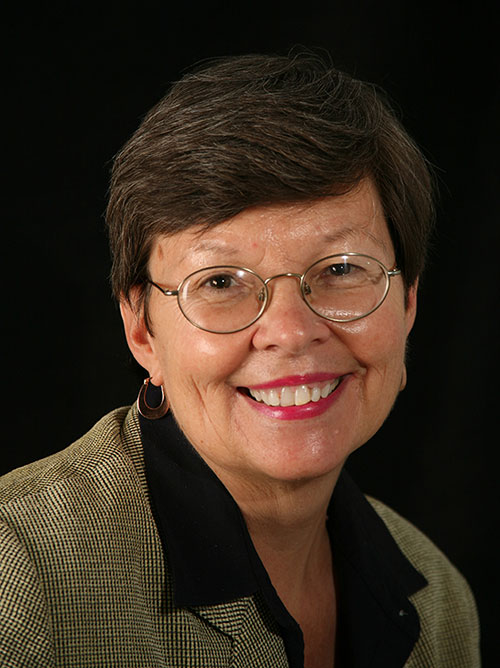 Janet R. Klug
Janet R. Klug, FRPSL, United States (1950-2023), has said she "never met a stamp she didn't like." A collector from the age of 6, her specialized exhibits of Tonga, Samoa, Malaya and Japan under Australian occupation have won a World Series of Philately show grand, a grand prix national in Australia, and an international one-frame gold.
Klug promotes philately to a wide audience by writing about stamp collecting in an accessible, uncomplicated style attractive to beginners. Her "Refresher Course" and "Stamp Excursions" columns have appeared in Linn's Stamp News since 2002. She wrote a "Down Under" column for Scott Stamp Monthly from 1999 to 2010 and the "Starting Point" column for The American Philatelist from 1998 to 2003. Her book-length publications include Catalog of Tin Can Mail Cachets of the Tonga Islands (1984), 100 Greatest American Stamps (2007) (co-authored with Donald J. Sundman) and Guide to Stamp Collecting (2008).
Klug was appointed a member (2010–2014) of the U.S. Postal Service Citizens' Stamp Advisory Committee by Postmaster General John Potter and was named chair (2014–2019) by Postmaster General Patrick Donahoe. She was vice chair of the National Postal Museum's Council of Philatelists (2003–2007) and chair of its New Initiatives Committee (2009–2013). She served the American Philatelic Society (APS) as an officer for 10 consecutive years as secretary (1997–2001), vice president (2001–2003) and president (2003–2007). She was chair of the APS Committee on Accreditation of National Exhibitions and Judges (1999–2003) and was herself an accredited judge 1991–2015.
Klug has previously been recognized with the Philadelphia National Stamp Exhibition Lifetime Achievement Award (2007), the APS Writers Unit Hall of Fame (2010), the St. Louis Stamp Expo's Elizabeth C. Pope Award for Lifetime Contributions to Philately (2011), a Daniel W. Vooys Fellowship at the American Philatelic Research Library (2012) and the Luff Award for Outstanding Service to the APS (2014).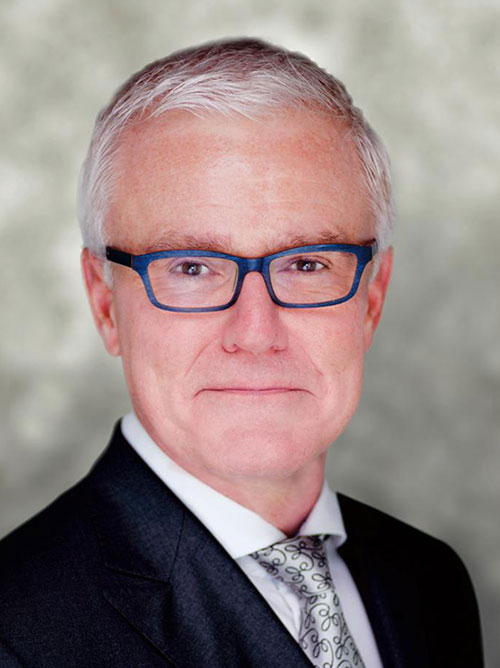 Charles F. Shreve
Charles F. Shreve, FRPSL, United States (born 1954), started collecting stamps at age 12 and was soon working at a local stamp shop on Saturdays to pay for his purchases. While still a teenager, he became an apprentice auction lot describer for Roger Koerber Auctions in Southfield, Michigan. He joined Sotheby Parke Bernet Stamp Auction Company in 1977 and left in 1980 to lead Steve Ivy Philatelic Auctions Inc., ultimately becoming a partner in Ivy, Shreve and Mader, one of the largest stamp auction houses in the country. He left to form Shreves Philatelic Galleries Inc. in 1994 and oversaw its sale to Spink and Son Ltd. of London in 2007, becoming president of Spink Shreves Galleries. Since 2012, Shreve has been a director of Robert A. Siegel Auction Galleries Inc. with responsibility for its international division.
Using modern marketing techniques, Shreve is credited with essentially revolutionizing the way rare stamps were presented and sold at high-profile, international auctions. He also was the first stamp auctioneer to conduct his auctions live on the internet, making stamps accessible to collectors around the world.
Shreve has led major philanthropic campaigns in philately, helping to raise substantial sums for the hobby, including millions for the National Postal Museum's William H. Gross Stamp Gallery. He spearheaded a $1 million fundraising campaign in 2000 to help refurbish the historic Collectors Club townhouse in New York City and also served as the Development Chair for World Stamp Show– NY2016.
A member of the National Postal Museum's Council of Philatelists since 2001, Shreve is chair of the Council's Advancement Committee. He is an expert consultant to, and member of the board of trustees of, the Philatelic Foundation and was a member of the board of governors of the Collectors Club of New York (1999–2013). He is a fellow of the Royal Philatelic Society London and a Daniel W. Vooys Fellow of the American Philatelic Research Library (2011), in addition to life memberships in the American Stamp Dealers Association, American Philatelic Society and U.S. Philatelic Classics Society. His other memberships include the American Revenue Association, Carriers and Locals Society and the Philatelic Traders Society (London).