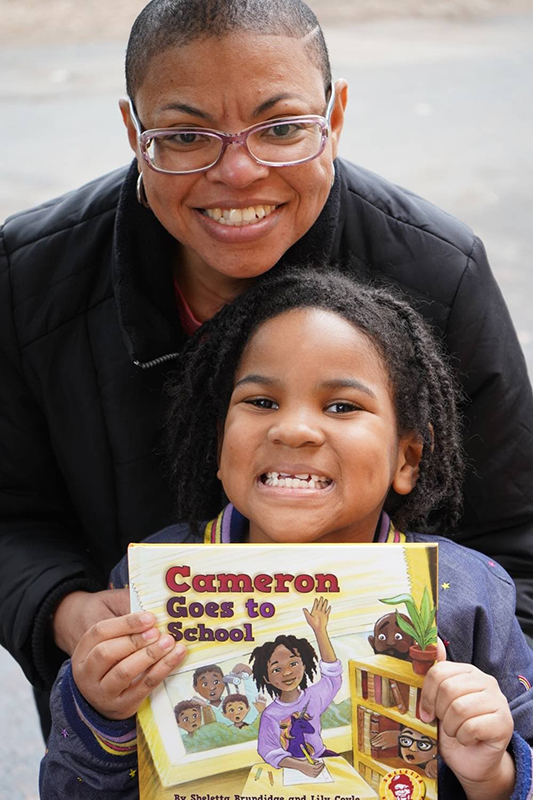 Sheletta Brundidge is the author of "Cameron Goes to School," which is the true story of her daughter, Cameron, starting school as a child with autism. The book, told from Cameron's point of view, depicts her quiet determination as she prepares over the months, weeks, and days leading up to her first day. Cameron's story is one of courage and perseverance. It also provides helpful insight on how to better understand and support a friend, neighbor, or classmate who is on the autism spectrum.
Stay tuned after the reading as Sheletta shares "A Few Good Things to Know about Autism," which is available below as a downloadable PDF. You can also download a coloring sheet from the book of Cameron in her desk at school. As you will see, Sheletta's story is also one of courage and perseverance.
Visit our blog for an interview with Sheletta in which she describes the iteration of the story, the role of community, and the importance of representation. You can check out more of Sheletta's work as a radio and media personality, writer, and autism advocate at: SHElettaMakesMeLaugh.com.