Summer's End
09.20.2017
Blog
By Motoko Hioki, Public Programs Manager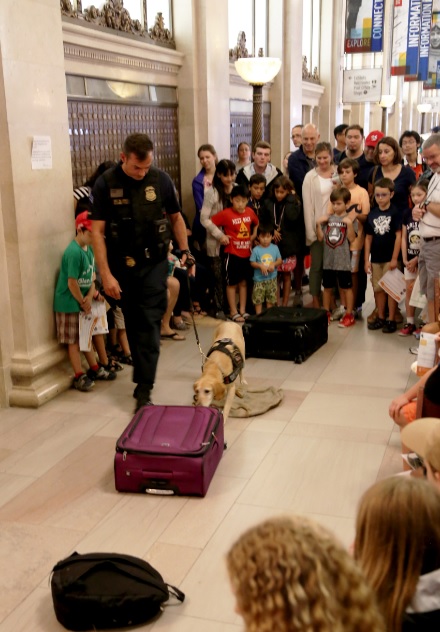 Lately, coffee shops have finally started to sell pumpkin spiced flavored beverages. That fact alone forces me to face the reality that fall has arrived. But because of the weather in the DMV area, I am in denial that it is actually true! How can it be fall, when it's still so hot? At any rate, I can at least reminisce about a fun memory at the National Postal Museum this summer, and pretend that the season hasn't changed yet.
On Saturday, July 29, the museum hosted a Dog Days of Summer Family Festival in honor of Owney's story. In addition to numerous games and activities, we teamed up with local animal rescue groups such as Humane Rescue Alliance, City Dogs Rescue, and Homeward Trails Animal Rescues and the Amtrak Police K-9 Unit. We had partnered with Amtrak before, but collaborating with animal rescue groups was something new for us. Hosting a program activity in our outdoor terrace space was also something new. Although we were experimenting with several new variables, the day turned out to be super successful and lots of fun! We served almost 5,000 visitors at Dog Days (by the way, this is a record breaking attendance number for a single public program at the National Postal Museum, at least in last 10 years!).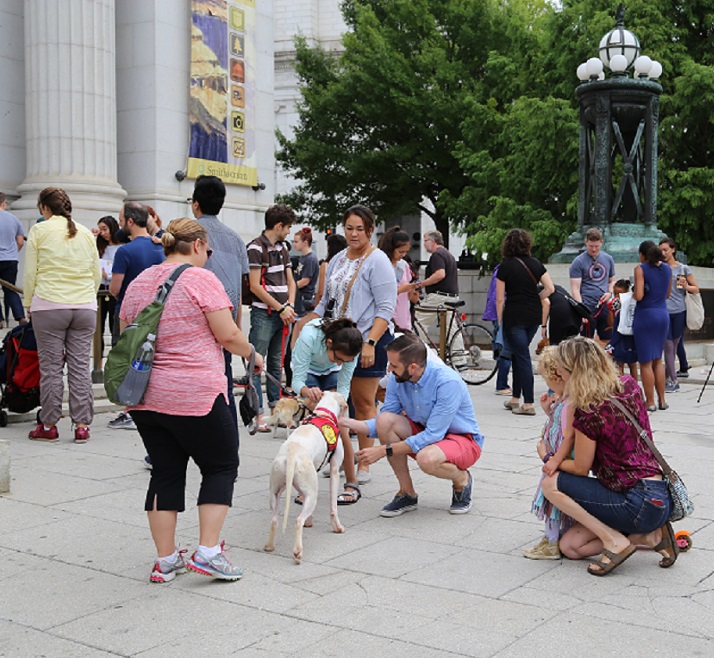 Our Dog Days of Summer Family Festival offered a wide range of programs throughout the day. We had demonstrations to showcase the work of K-9 dogs, various stations relating to Owney and his adventures, and hands-on activities about other animals which play a role in postal operations. In our outdoor terrace space, we co-hosted the adoption fair. The adoption fair was definitely a huge draw for many people who came to the museum that day. One visitor fell in love with Daisy, a senior beagle, and filled out the necessary paperwork to start the adoption process. Daisy is from Homeward Trails Animal Rescue; we are happy that we could help Daisy find her forever home, especially considering how rare it is for older dogs to be adopted!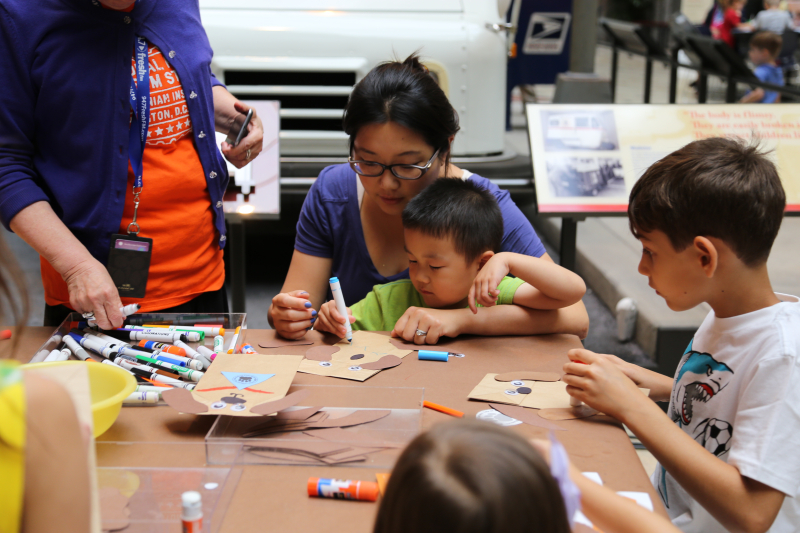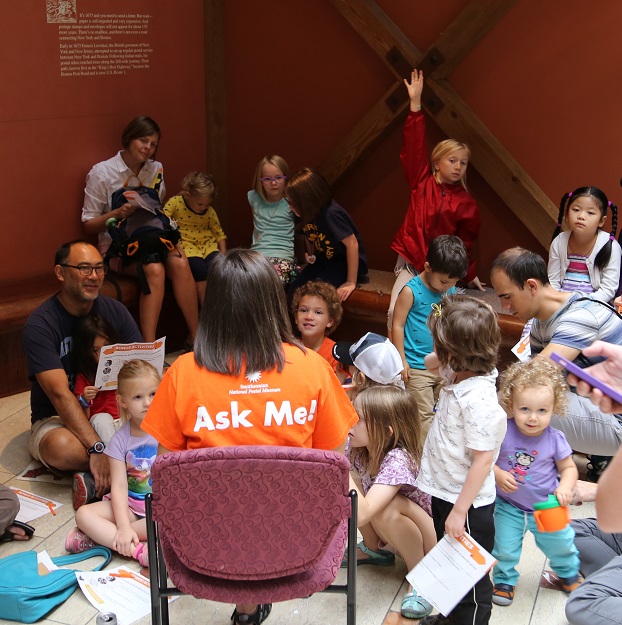 Another visitor favorite were the K-9 Demonstrations - both of their presentations were packed! Amtrak Police Sergeant Micah Jones and his partner, Summer, were simply amazing in showing audiences how they work together!
Story Time was a hit with many children (and their adults), who enjoyed tales of Owney and the mules who transport mail and parcels all the way down to the foot of the Grand Canyon!
The Owney-Puppet-Making station was also a popular activity. We saw some very tiny hands hard at work on their puppets, which, frankly, was adorable.
Festival attendees could track Owney's travels and locate the various towns and cities who presented the postal pooch with small metal tags commemorating his visit. The National Postal Museum has around 400 of his tags, some of which he proudly wears on his harness in the museum Atrium.
There was some serious competition between siblings and friends at the Mule Mail Challenge. Participants raced to complete an agility course designed to imitate the mule mail train.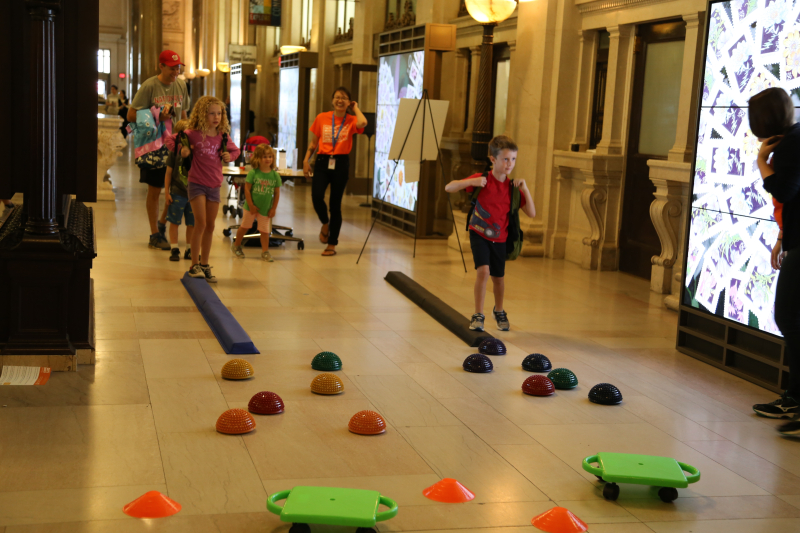 Of all the animals who play a role in the mail system, visitors had the opportunity to vote for their favorite. Between pigeons, horses, reindeer, mules, camels, dogs and cats, dogs were the winner!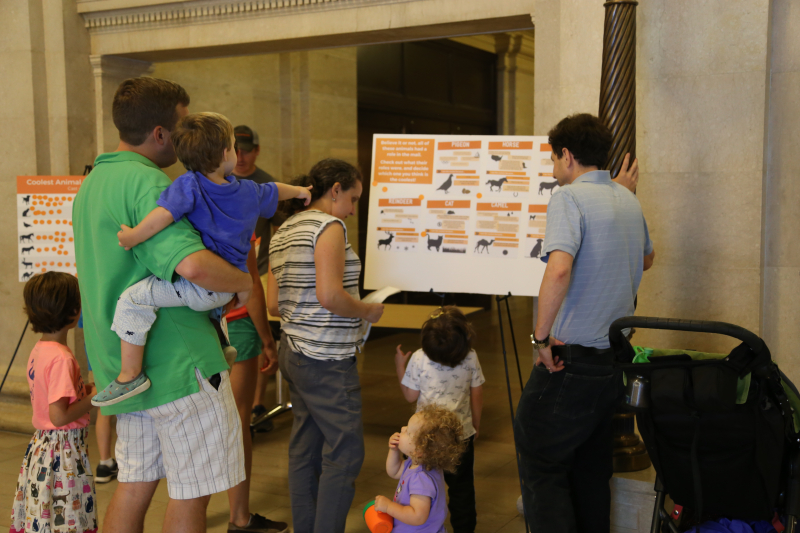 The pop-up "Mo'woof'vie" Theater played the Owney e-book, "Tales from the Rails," a fun (and historically accurate) story of Owney. The e-book is narrated by country singer Trace Adkins who is known for his deep, grandfatherly baritone voice. Located in a quiet exhibition space isolated from all the action on the museum floors, the theater was the perfect place to take a little break.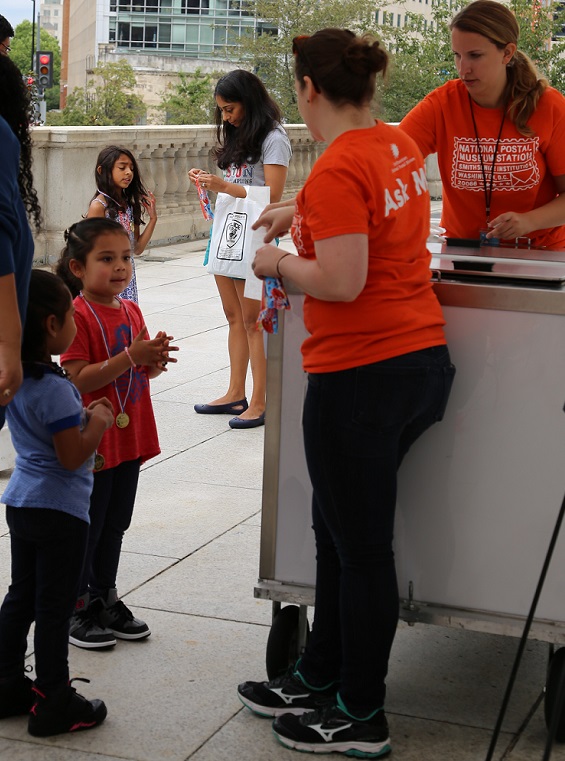 Most folks concluded the day with a summer staple at the Ice Pop Give Away station!
Thanks to everyone who joined us at the Dog Days of Summer Family Festival! Owney would have been thrilled to see all his friends and fans. We are also grateful to our program partners, who made the day truly special.
Stay tuned for information about our next festival "Write NOW!: Celebrate the History and Art of Correspondence" on Saturday, November 4, 2017. At the festival, you can try your hand at using different writing instruments such as typewriters and dip pens. You can also learn more about simple preservation steps for storing and protecting documents like written heirlooms (letters, journals, etc.) or family photographs. The festival also highlights the museum's special exhibition My Fellow Soldiers: Letters from World War I. Attendees can go on a curator-led tour of this centennial exhibition which emphasizes the enduring legacy of written correspondence.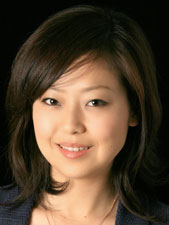 About the Author
Motoko Hioki: "I have a long term relationship with museums. Like many museum goers became so, my love towards museums grew as my parents took my brother and I on (almost) weekly trip to local museums. Family trips in Japan usually involved many historic sites (lots of castles and battle fields) visit and educational activities, which we believed that was all other kids are doing as well (apparently not). Anyway, we went so many places that we were probably little museum critics by the age of 12."