System at Work Visitors' Comments – What Role Does Mail Play in Your Life Today?
04.18.2012
Blog
By Nancy Pope, Historian and Curator
At the end of the new "Systems at Work" exhibit, we ask visitors to think about three questions and leave their comments on post it notes in the gallery. The questions are:
What Role Does Mail Play In Your Life Today?
What's the Biggest Challenge Facing the U.S. Postal Service Today?
Design a machine for making that improvement – what would it be? What would it look like?
This blog offers a look at some of the thoughts visitors have left in answer to our first question – "what role does mail play in your life today?" Since the exhibit opened in mid December, visitors have shared a wide range of answers (as well as left comments on everything from stamps to other exhibits in the museum). I would like to share some of these responses – from pensive to silly – with our blog readers.
This question asks visitors to think about their personal connection with mail and the post. And they certainly have! If we would add the answers all together, the most common two thoughts are not surprising, although they do reveal a general trend toward laziness regarding letter writing. Our visitors tell us that they absolutely love getting mail. But they also admit to not writing letters anymore themselves. The old saying "you have to write them to get them" no longer seems to be our goal. Our younger respondents often equate the mail with birthdays and celebrations.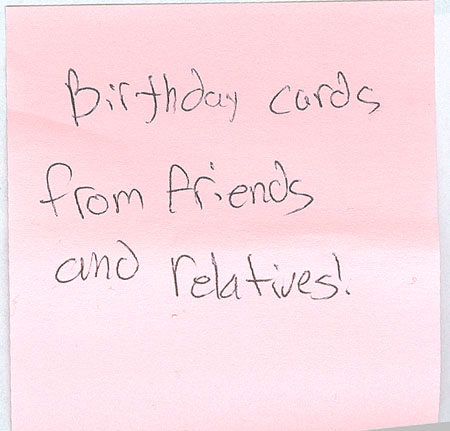 A few of our older visitors equated the postal system and letter writing with creating or maintaining an important relationship.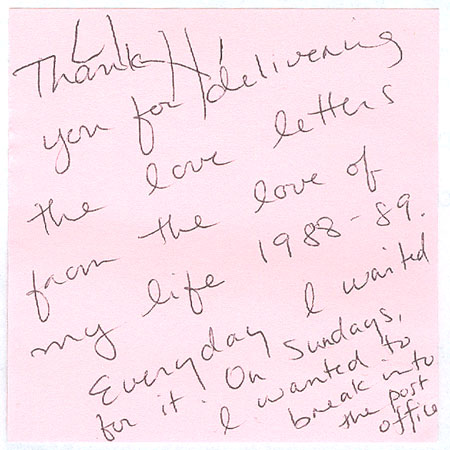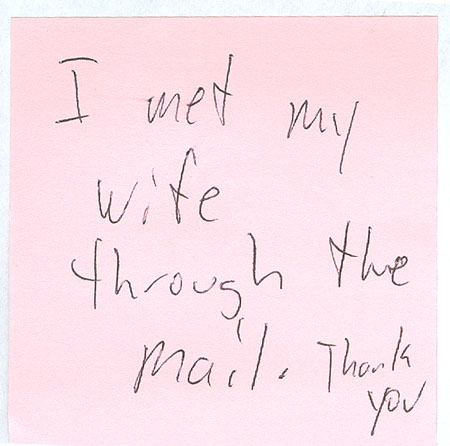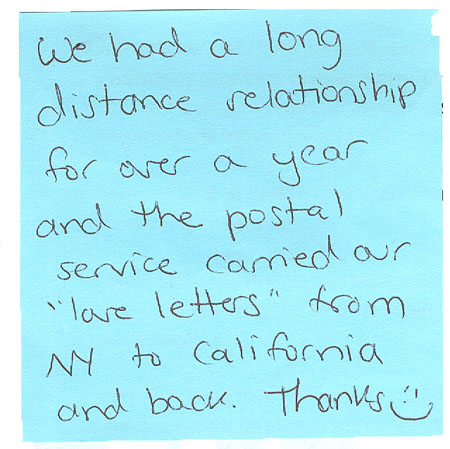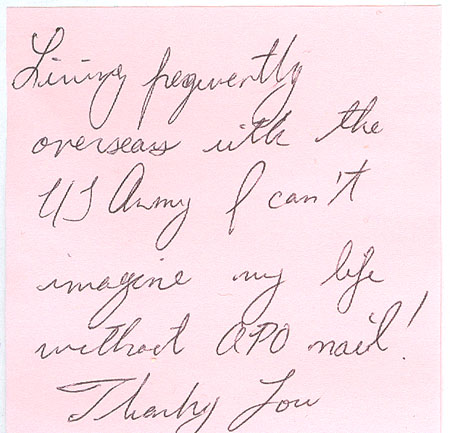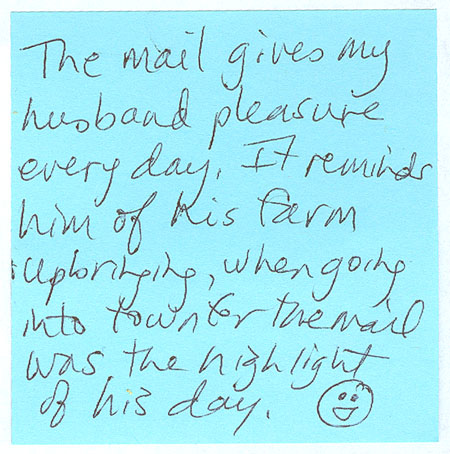 At least one visitor recognized the connection between the physical aspects of mail and being asked to leave a thought by pen on paper in the exhibit.
And while a few visitors noted that their connection with mail was not always pleasant (bill paying was mentioned a few times), Jim noted that love/hate relationship in his simple note – "Mail keeps us informed. It also brings our bills."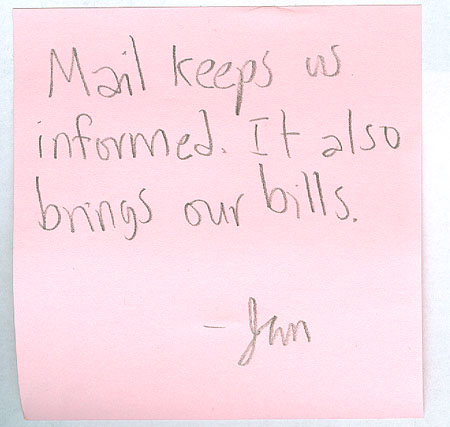 A couple of teenaged visitors noted that the excitement of getting mail is still alive and well in their lives, especially during collage acceptance letter season.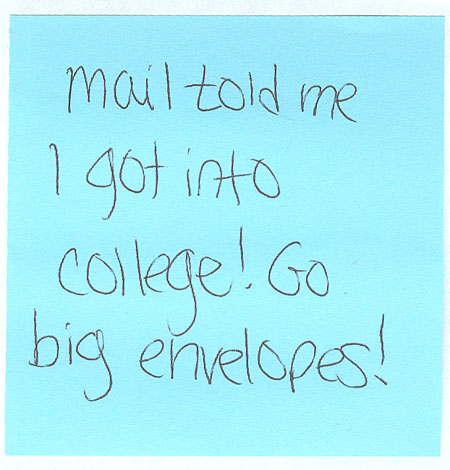 Finally, several visitors left messages comparing their feelings for mail to email. As one visitor noted, "mail rocks."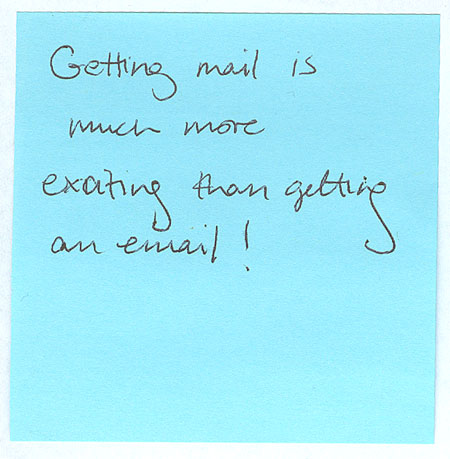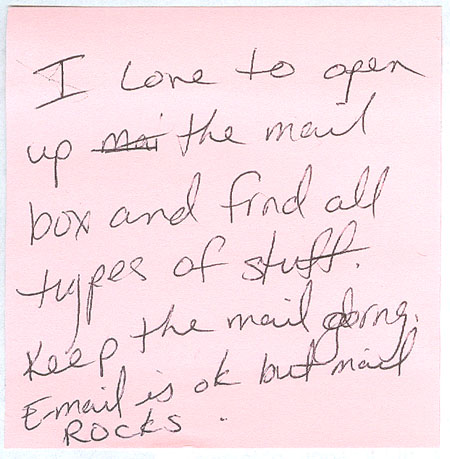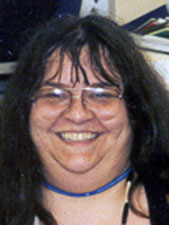 About the Author
The late Nancy A. Pope, a Smithsonian Institution curator and founding historian of the National Postal Museum, worked with the items in this collection since joining the Smithsonian Institution in 1984. In 1993 she curated the opening exhibitions for the National Postal Museum. Since then, she curated several additional exhibitions. Nancy led the project team that built the National Postal Museum's first website in 2002. She also created the museum's earliest social media presence in 2007.