"Systems at Work" Visitors' Comments – What's the Biggest Challenge Facing the U.S. Postal Service Today?
05.01.2012
Blog
By Nancy Pope, Historian and Curator
At the end of the new "Systems at Work" exhibit, we ask visitors to think about three questions and leave their comments on post it notes in the gallery. The three questions are:
What Role Does Mail Play In Your Life Today
What's the Biggest Challenge Facing the U.S. Postal Service Today?
Design a machine for making that improvement – what would it be? What would it look like?
This blog offers a look at some of the thoughts visitors have left in answer to our second question – "what's the biggest challenge facing the U.S. Postal Service Today?" The postal system is often in the news these days, as mail volumes continue to shrink and officials work to refine the system. But what, exactly, are the challenges that are causing all of this.
Most of the visitors who responded to this question agreed that the biggest challenges facing the service today are the Internet and cell phones. From email, online banking, and text messaging have all moved communications that were once part of the mail stream into the virtual world. Some, like this poster, argued for efforts to keep "handwritten communication" alive. But most restated a familiar theme – communications are continuing to move and change.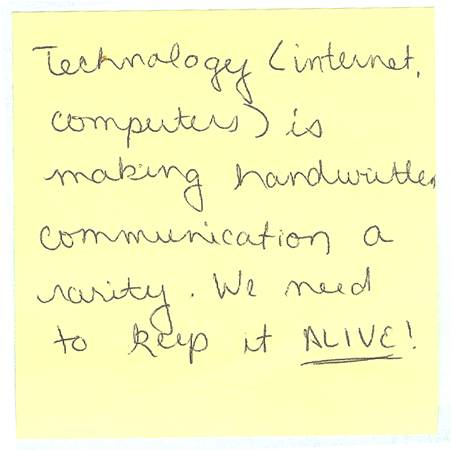 There were certainly a few other thoughts about the biggest challenge facing the system today: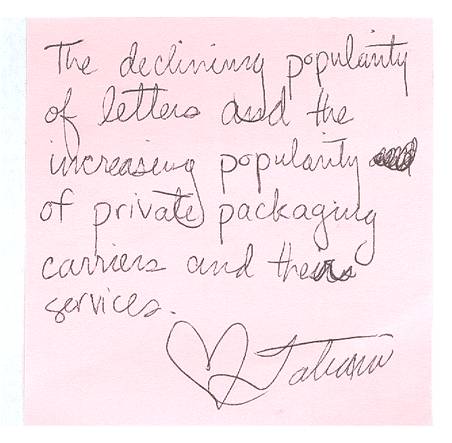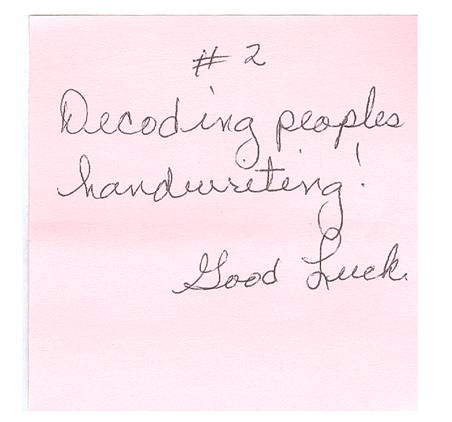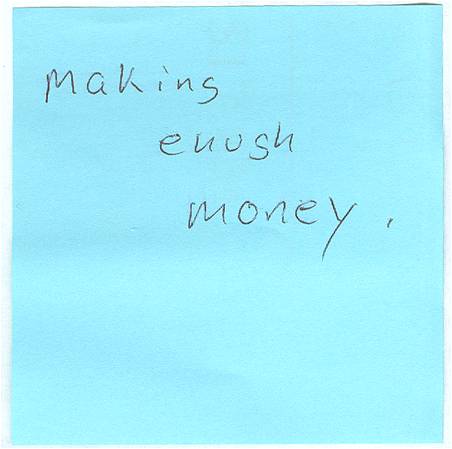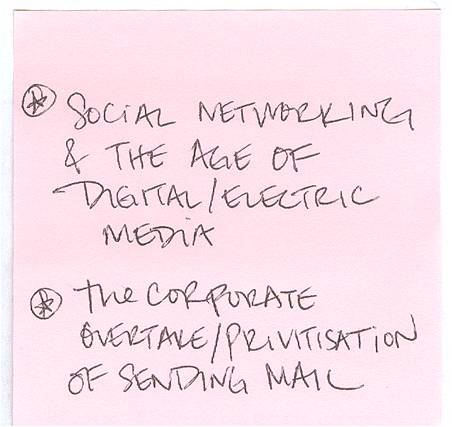 This question brought people's attentions to the service itself with a few visitors' attention being drawn to either side of a discussion of turning postal duties over to privately funded companies.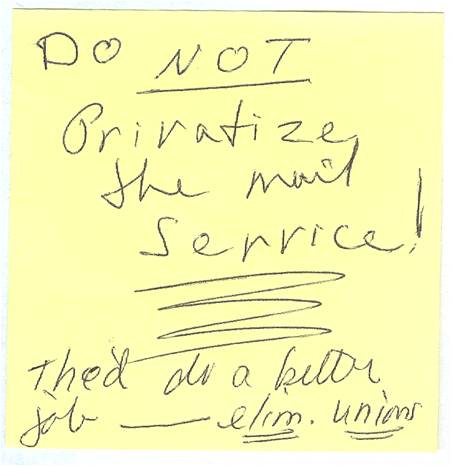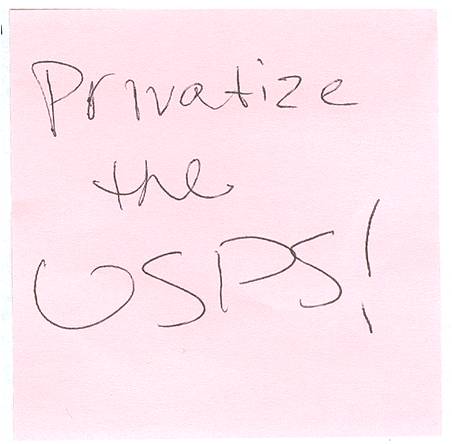 And finally, someone pointed out an unusual "biggest challenge" that I could not resist sharing.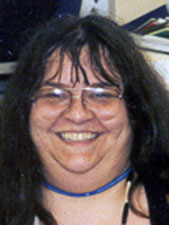 About the Author
The late Nancy A. Pope, a Smithsonian Institution curator and founding historian of the National Postal Museum, worked with the items in this collection since joining the Smithsonian Institution in 1984. In 1993 she curated the opening exhibitions for the National Postal Museum. Since then, she curated several additional exhibitions. Nancy led the project team that built the National Postal Museum's first website in 2002. She also created the museum's earliest social media presence in 2007.