The Culture of Collecting: My First Trip to NAPEX
06.11.2010
Blog
By Sarah Landers, Education Department Intern, National Postal Museum
As a new intern in the Education Department here at the National Postal Museum, I've been receiving a fantastic education of my own. The other interns and I took a brief break from our projects to attend the National Philatelic Exhibitions (NAPEX) stamp show with Alex Haimann, a collections specialist here. NAPEX is one of the largest stamp shows in the United States, and features auctions, exhibits, and over seventy dealers offering a stunning array of stamps and covers (postmarked envelopes).
I had never been to a stamp show before, and I had little idea what to expect from NAPEX. The scale of the event and the vast array of items available for purchase were overwhelming to the uninitiated. I had assumed that collectors would attend NAPEX with aims more general than specific and either root through the offerings until something—anything—caught their fancy or simply buy in bulk and try to expand their compilations. As my fellow interns and I cautiously poked around the first few tables at the exhibit, though, we immediately received the question, "what do you collect?"
And so I quickly learned my first lesson: collectors are not merely focused upon accumulating new pieces for their collection; rather, they aim to fulfill some specific criterion with the objects they purchase. With so much to choose from at NAPEX, it was obvious why collectors specialize and why my definition of collecting needed some refinement. Everybody I spoke to was searching for something specific: stamps depicting works of impressionist art, baseball players, or patriotic images; covers postmarked with their birthdays or anniversaries or on Christmas; objects from Belgium, Japan, or Washington, D.C. I even spoke to one man who collects stamps and covers with giraffes on them, and has managed to amass a sizable collection!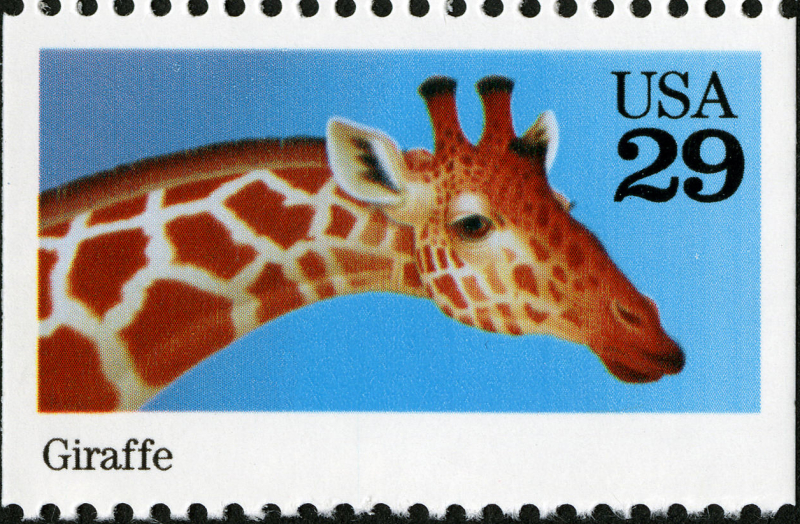 Philatelists don't just collect stamps and envelopes because they're pretty; they collect because the objects they find have a particular meaning to them, whether that is reminding them of a certain date or fueling a passion. Through their collections, the NAPEX attendees attach meaning to the mail the same way the National Postal Museum does. Their collections are expressions of self-identity as well as ways to feel connected to far-flung places or times past through objects.
With that in mind, I continued browsing the wares waiting for something to strike me with a sense of meaning. I'm a big history nerd, so I was more drawn to covers than stamps—they provided more information and the very real human connection of "somebody wrote this!" I noticed a corner booth specializing in United States covers, and began browsing through.
Buried among piles of envelopes—some faded and dingy, some practically pieces of decorative art—I found an envelope postmarked in June 1860, sent from New Haven, Connecticut to Boston, Massachusetts. This envelope was cool even beyond the factor of it being really, really old. I go to school in New Haven and have visited that same post office building countless times, so seeing the postmark from home really helped history come to life. I found myself reflecting upon New Haven in the nineteenth century, the Civil War, and my relatives in modern Boston, and suddenly realized that the envelope had made me think about the broad arc of national history and connected me to situations I would never actually be able to experience.
Eight dollars later, I had myself a collector's item and a much more complete understanding of what the point of a collection is in the first place.