The Pony Express Diamond Jubilee
04.08.2010
Blog
Guest Post: Revisiting 1935 Pony Express Rerun by Camille Bradford
Not many people are alive today who remember the equally exciting 75th anniversary celebration in 1935--the Pony Express Diamond Jubilee. However, it was a festive series of events which captivated public attention. The highlight of the Jubilee was a rerun in August of the trail route by members of the Boy Scouts who carried mail addressed to President Franklin D. Roosevelt. Ford Motor Company provided a car to accompany the Scouts along the trail.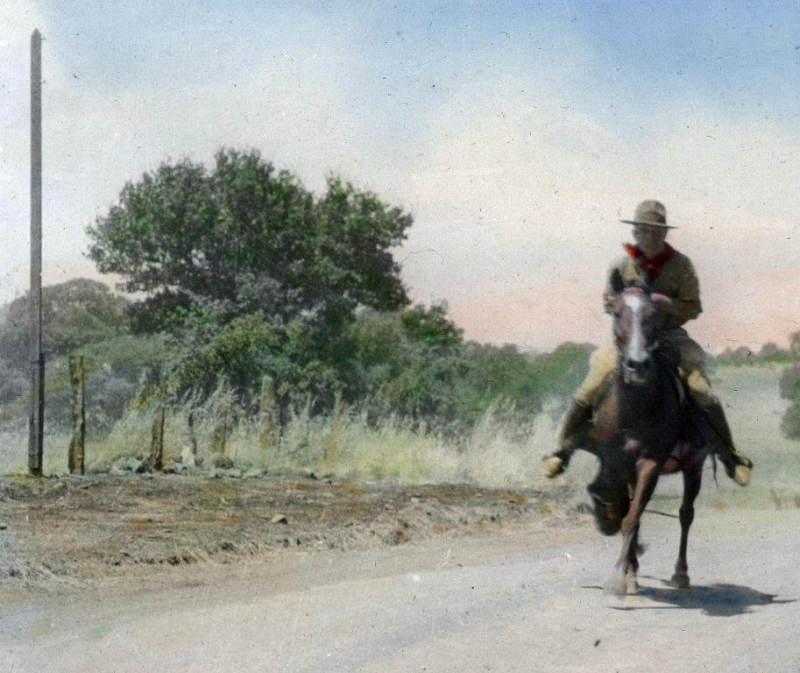 A Boy Scout speeds mail along the trail during the 1935 Rerun.
The mail they carried was presented to President Roosevelt in a ceremony on the White House lawn. The 25th anniversary of the founding of the Boy Scouts also occurred during 1935. The ceremony on the White House lawn was originally planned to coincide with the first Boy Scout Jamboree scheduled to be held in Washington in August but a polio outbreak canceled the celebration.
Two Scouts on horseback did participate in the ceremony on the White House lawn and President Roosevelt received the mail with great enthusiasm, noting that it would be added to his stamp collection.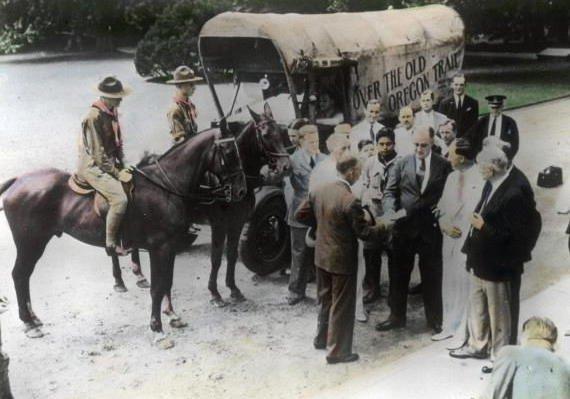 The ceremony on the White House lawn on August 22, 1935.
Join us on Saturday to hear more about the historic rerun and why it was so enthusiastically received by the half-million people who attended the celebrations.
Watch the talk live on our Facebook page on Saturday, April 10th at noon by clicking the "My UStream" tab: facebook.com/SmithsonianNationalPostalMuseum You can also submit questions for the speaker via Facebook.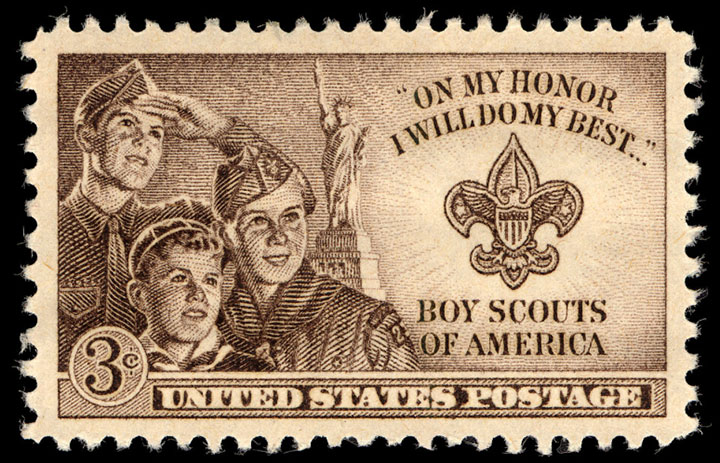 3-Cent Boy Scout Commemorative Stamp from 1950