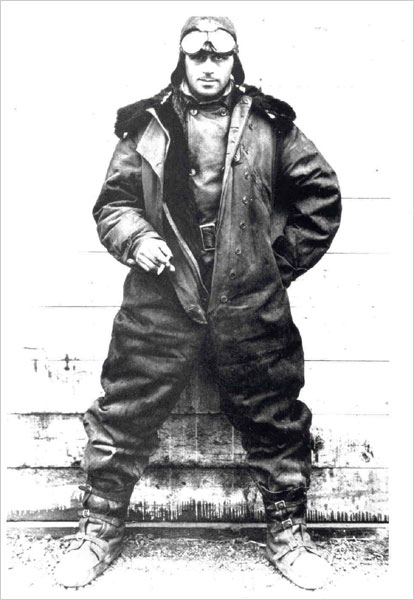 The profession of airmail pilot was, in 1918, a horrendously dangerous one. A surviving pilot recalled that the group was "considered pretty much a suicide club." Aviation was still young, and few planes offered protection in times of trouble. Mail pilots did not have the luxury of flying when they liked, nor could they wait for optimum conditions. 
The service had to prove itself from the beginning, and officials strove to keep schedules tight. Crashes were common. The life expectancy of the first mail pilots was as short as 900 flying hours. Gardner and his fellow airmail pilots flew without parachutes, over land with few, if any, emergency landing fields. 
There were no lights, on the ground or in the plane, to assist with night flights.
There were no wireless weather reports, wing de-icers or radio guides.
Thirty-five of the pilots hired by the Post Office Department between 1918–1926 were killed while flying the mail. Most of those pilots died in the early years of the service. In 1919, one pilot died for every 115,325 miles flown. By 1926, the number had dropped to one pilot death for every 2,583,056 miles flown. 
The pilots who died while flying the mail for the U.S. Post Office Aerial Mail Service were:
Ames, Charles
Blanchfield, William
Brown, Howard
Bunting, Walter
Carroll, William
Charlton, John Jr.
Christensen, James
Doty, Lyman
Gautier, Robert
Gilbert, Clarence
Hopson, William
Hyde-Pearson, Leonard
Lamborn, Charles
Leonhardt, Elmer
Lewis, William
McCusker, Frank
McMullen, Bryan
Milatzo, John
Miller, Max
Moore, James
Oakes, Paul
Robinson, Frederick
Rowe, Hiram
Sherlock, Harry
Smith, Arthur
Smith, Carl B.
Smith, Howard
Smith, Walter
Stevens, Walter
Stewart, Kenneth
Stoner, Clayton
Thompson, Harwell
Vanatta, Elmer
Woodward, John
Wright, Richard