These Are a Few of Our Favorite Things
11.05.2018
Blog
By Emma Auburn, Advancement Associate, November 5, 2018
The Smithsonian National Postal Museum celebrated its 25th Anniversary back in July, but we are celebrating all-year-round our silver anniversary! With more than 6 million objects in our collection, the Museum is able to tell unique stories from America's history. We asked members of our community, including staff, visitors, council members, volunteers and donors, to share what their favorite object from our collection and their responses varied from as small as a postage stamp to as large as a bus! Each person chose an object that captures America's compelling stories and collectively reflect the diversity of the Museum's collection. Did your favorite make the list?
"My favorite object at the National Postal Museum relates to the Pony Express because it shows how mail can connect the country in times of crisis. The Pony Express is identified with the run-up and the beginning of the American Civil War. Providing fast information from St. Joseph, Missouri to California during 1860 and 1861, the Pony Express ran while there was no telegraph west of St. Joseph. News of the election of Abraham Lincoln as President reached California by Pony Express. The Museum has a Civil War postal cover, complete with a semi-official Pony Express stamp, the "running pony" cancellation, and the American flag guarded by a cannon on the envelope. This piece of mail shows how letters connected and continues to connect the country in times of crisis."
-John L., Volunteer and National Postal Museum Society Member
"Our favorite is the hanging airplanes because they are easy to see from the shop. We also see the innovations and changes that happened to airplanes because of the post."
- Gift Shop Staff
"Being a volunteer for 25 years at the National Postal Museum, my favorite objects are still Owney the Mascot of the Railway Mail Service and the Railway Mail train car. Now some may say these are two object but really I consider them as one. Owney was a terrier mix beloved by Postal workers and the public alike, he acquired tags and metals that were affixed to a jacket that was given him by Postmaster General John Wannamaker. The Railway Mail train is what Owney rode across the country where he quickly became a good luck charm to the Railway Mail Clerks. It is fun to imagine the workers aboard the train, the railway post lingo they used and even where Owney may have taken a nap on the mail bags."
- Ida Marie G., Volunteer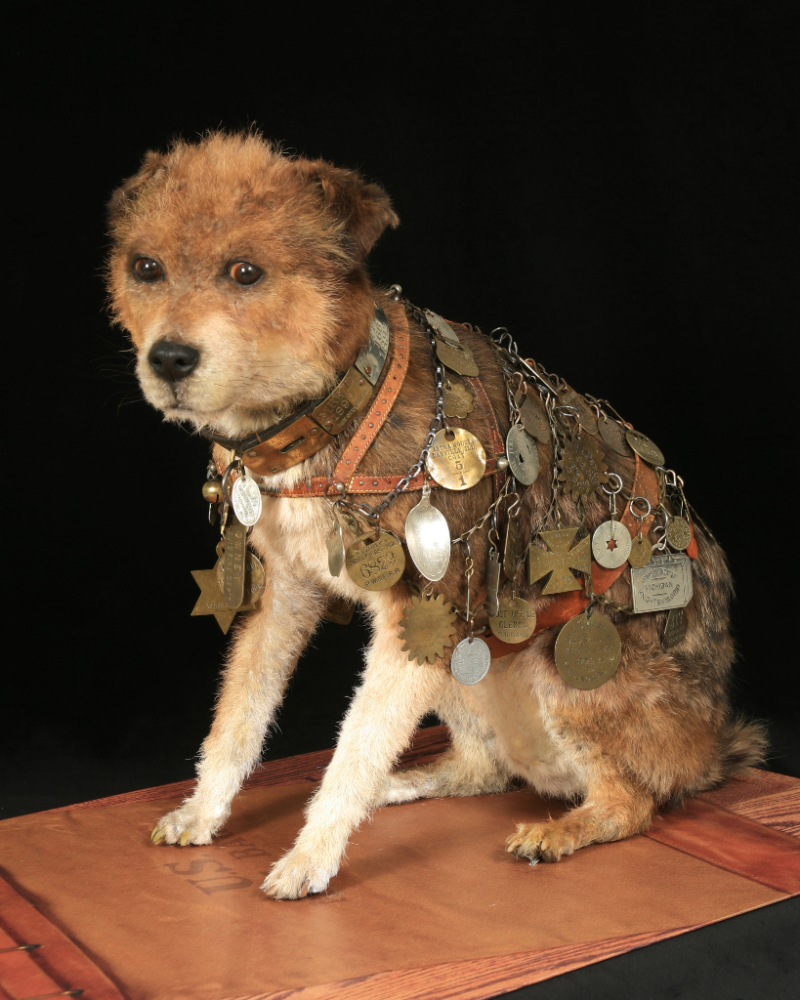 "Owney is the Department of Education and Visitor Service's favorite object because he makes an instant connection to visitors of all ages and his story can lead in many directions as we explore the history of the postal system. Young children, whether with families or school groups, often arrive knowing about Owney from the children's books and songs about him and learn about the railway train car and how clerks sorted mail on the rails before they leave. Adults, perhaps learning about Owney when the Washington Post named him "Best Taxidermy Display" in DC, can be morbidly fascinated with Owney's life, death, and after-life, easily engaging in discussion about the art, science, philosophy of museum display. We love Owney because everyone sees something different in this scruffy mail dog, and he gives us plenty to talk about to our visitors."
- Department of Education and Visitor Services Staff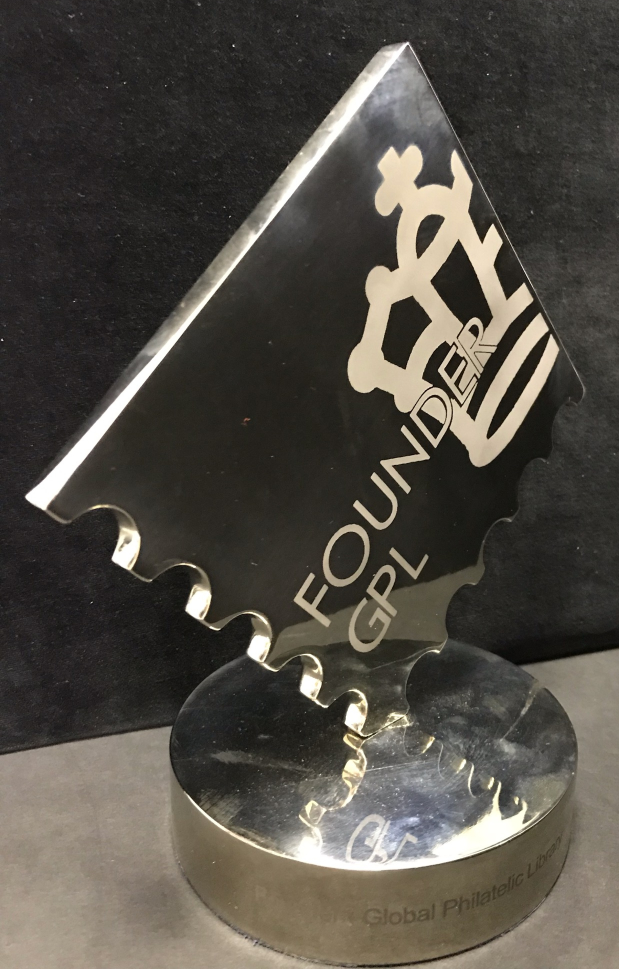 "The library's favorite object is the silver trophy for being a founding member of the Global Philatelic Library. Founded in 2010, the organization links the online public access catalogs of 27 philatelic libraries worldwide, including Finland, Belgium, Canada, Germany, Netherlands, Norway, and Australia to name a few. Users can have a one stop shop when looking for books about philately--a consolidated listing of philatelic publications, archives, museum items, etc. held in libraries. We are proud to be one of only three founding as recognized by this silver trophy."
- National Postal Museum Library Staff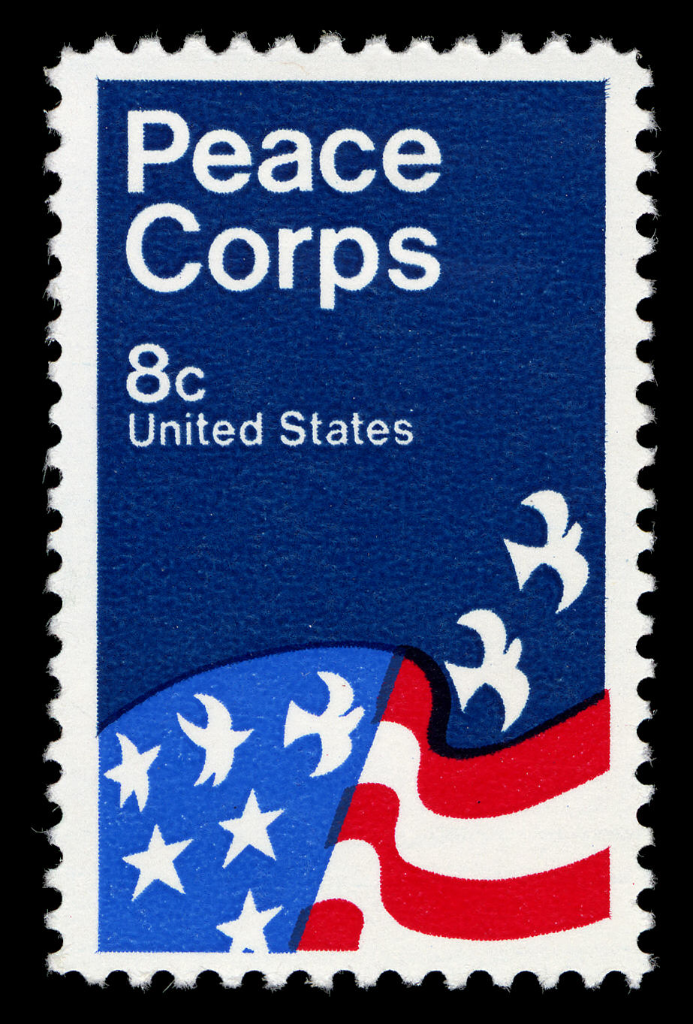 "I was a stamp collector in my youth which taught me so much about the countries of the world. So appreciate your collection/exhibits of stamps. This hobby developed my interests and knowledge of geography. Later led to joining the Peace Corps. And ultimately to a good job at Peace Corps Headquarters in Washington, DC."
- Rita W., National Postal Museum Society Member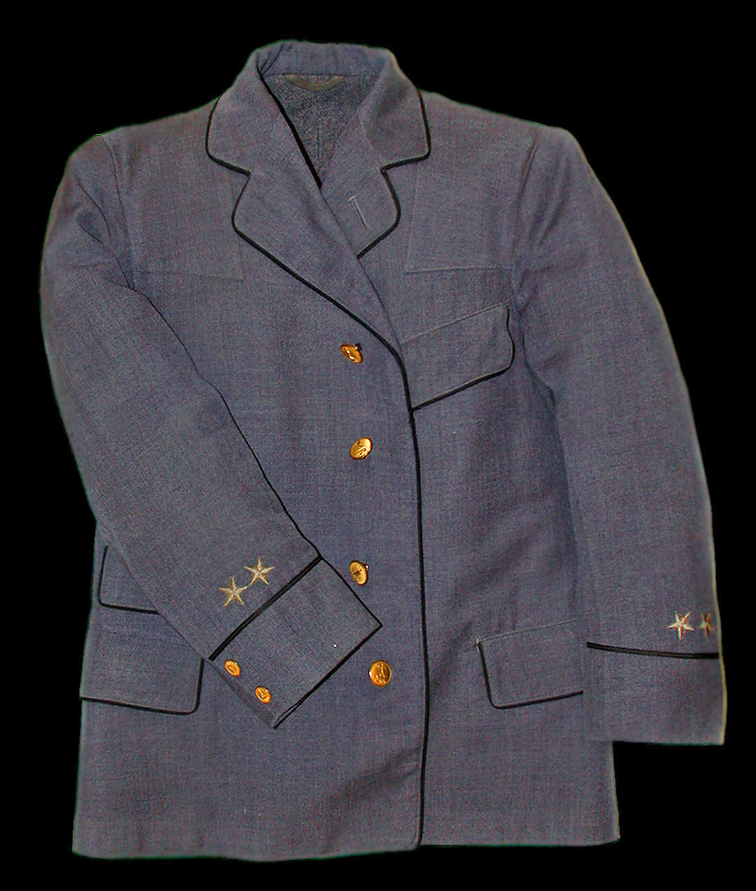 "A single silver star symbolized twenty-five years of service with the Post Office, and this uniform has two silver stars, which denoted thirty years. On the occasion of the museum's anniversary we chose this object to be like a "one to grown on" birthday candle to signify how we will continue to grow the collection to preserve and share the history of the many people who have dedicated themselves to the postal service."
– Postal History Curatorial Department Staff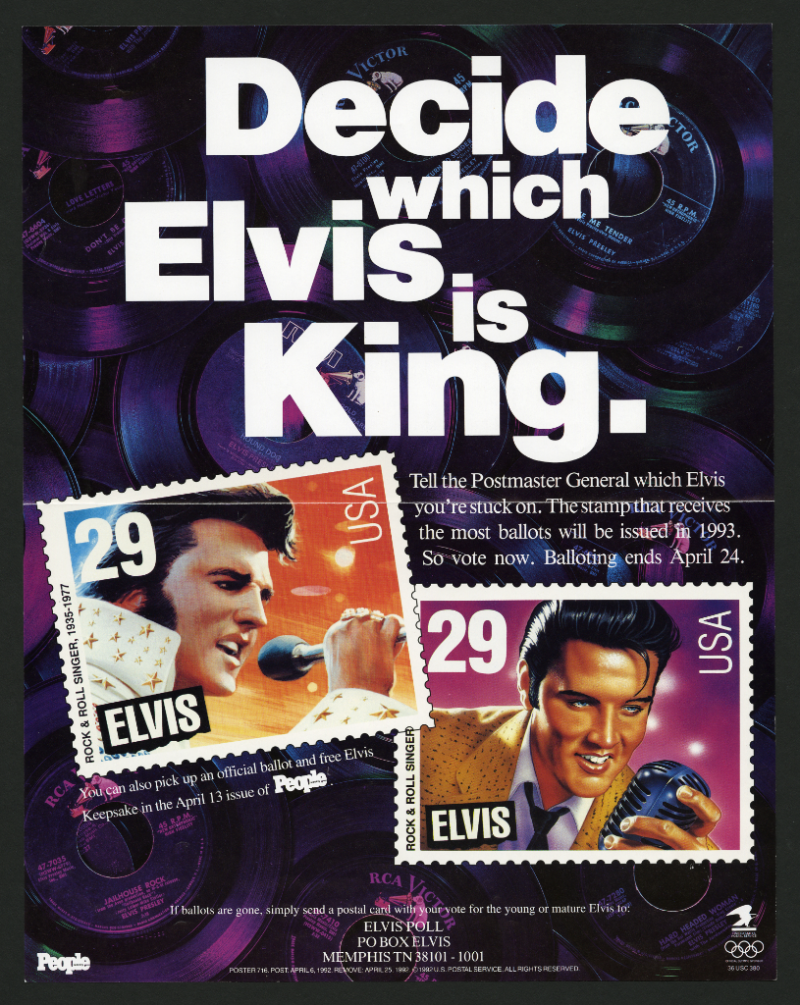 "Every stamp reminds us what we share as part of the highest and best values to which we aspire and what we sometimes achieve as Americans. Stamps make us proud of what they depict. They deliver so much more after they are issued, as a reminder of what can accomplish together in so many realms. My favorite object is the Elvis Presley stamp. The public voted between the young and older renderings of Elvis, and chose the young Elvis image. The public interest and participation in this process told me that we really care far more about how our heroes and idols are represented and remembered than I had realized."
- Michael C., National Postal Museum Advisory Committee and National Postal Museum Society Member
"On the opening day of the Museum I was drawn to the Railroad Postal Car. When I first started in the Postal Service as a letter carrier in 1968 I met a fellow employee who had worked on the Railroad Car. He told some great stories and he certainly was proud of his service to the public. I am happy to see his stories are told to visitors every day."
– Jerry J., National Postal Museum Society Member
"In the Collections and Preservation departments, we care for and document every single one of our 6 million objects, so selecting one item to highlight is an agonizing choice, as everyone has their personal favorite! However, there is one object that we have each touched: our Highway Post Office (HPO) bus. As the first HPO bus to operate in the United States, it has interesting stories to tell the public about its use but also about its history and care as part of the national collection. It appeared on the Mall as part of the Smithsonian's 150th anniversary, traveled to Postal Forum in 1998, has received conservation treatment and preservation care, including a snazzy new dust cover recently acquired to better preserve it while in storage, and is one of the more widely documented objects in our database and collection files. It is amazing how one object can touch every staff member and brings us together!"
– Collections and Preservation Department Staff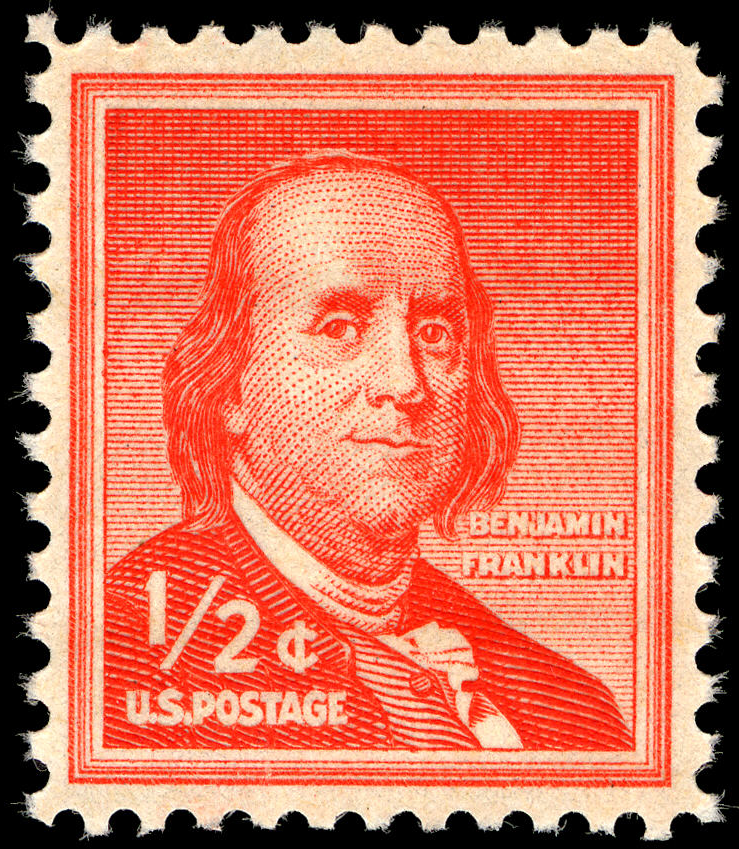 "Benjamin Franklin is remembered as "The Father of the American Postal Service," and his omnipresence throughout the Museum reflects our appreciation for his role in American history!"
– Custodial Staff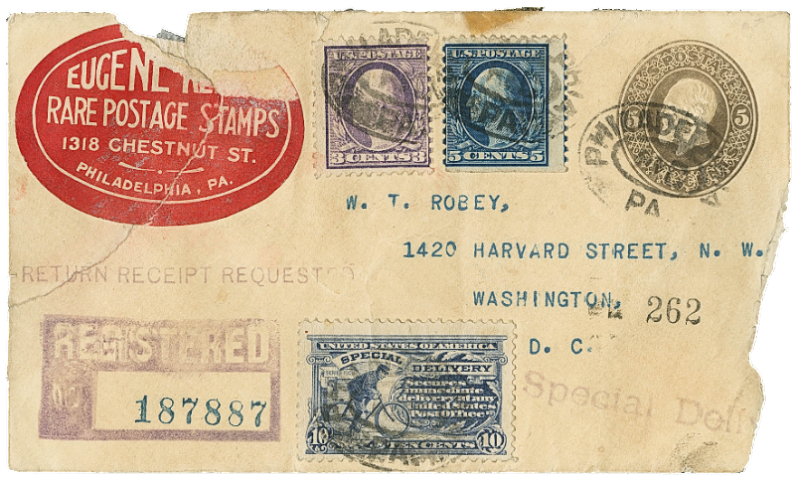 "One object was a clear favorite for us: the "Inverted Jenny." The "Jenny Story" has been told countless times and has inspired stamp collectors for over 100 years. Rather than the stamp itself, we selected the registered letter from Eugene Klein to William T. Robey. This letter confirmed the sale of the world-famous sheet of 100 inverted stamps. In 2017, the Museum acquired this piece of history in order to honor its significance and to ensure that it is not lost forever due to decay. Saving this piece of history reminds us why our work is so important."
- Philatelic Curatorial Department Staff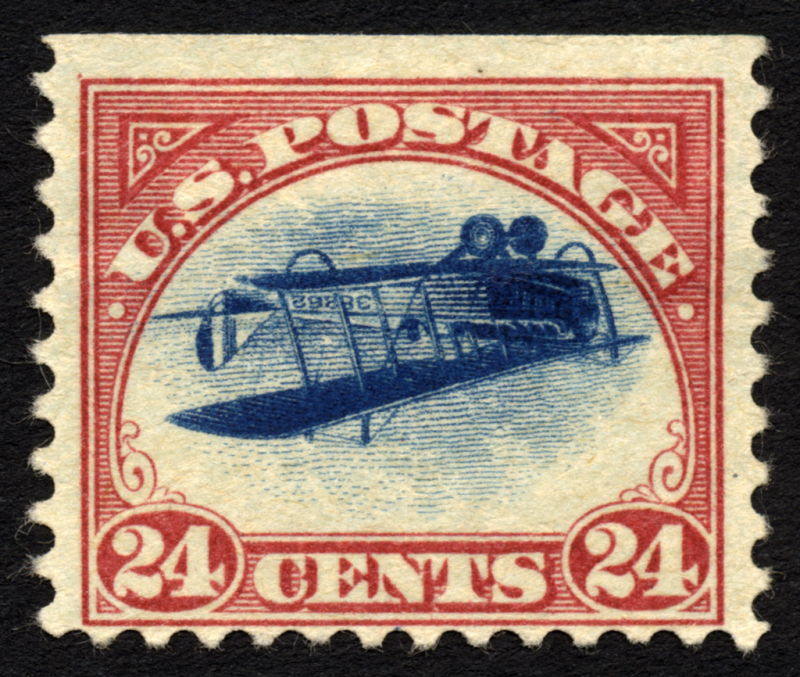 "The "Inverted Jenny" is my favorite because it inspired me to be a stamp collector when I was a child. It was surreal seeing it actually in person after all of this time!"
- Visitorfrom Pittsburgh, PA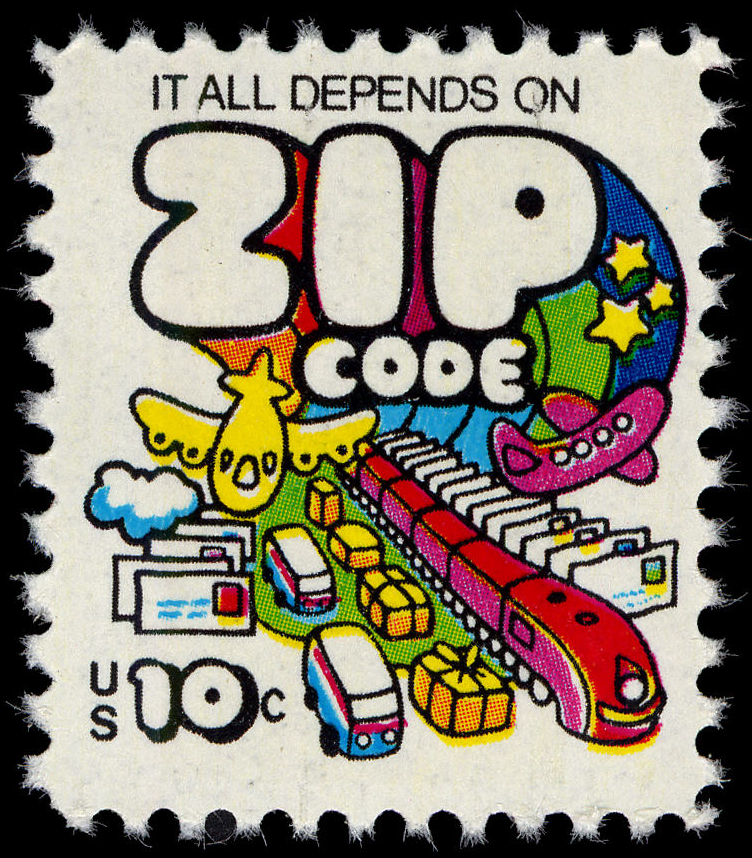 "We love the Zip Code Stamp from 1974. It is not only a colorful and fun stamp but it also marks a big change in America. ZIP codes are used to help shape everything from voting districts to marketing campaigns."
– Finance and Administration Department Staff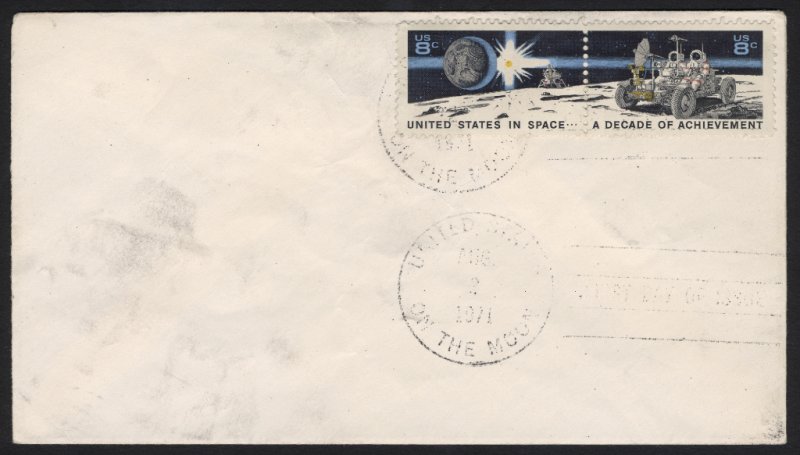 "The 1971 Moon Mail Cover that was stamped on the moon during the Apollo 15 mission. All of the Apollo Missions lead to amazing accomplishments and more knowledge about our universe. It is so cool that mail has gone as far as the moon and back! This piece also often is one of the more surprising objects to our visitors and we love to hear their stories about what they remember about that mission."
– Exhibits Department Staff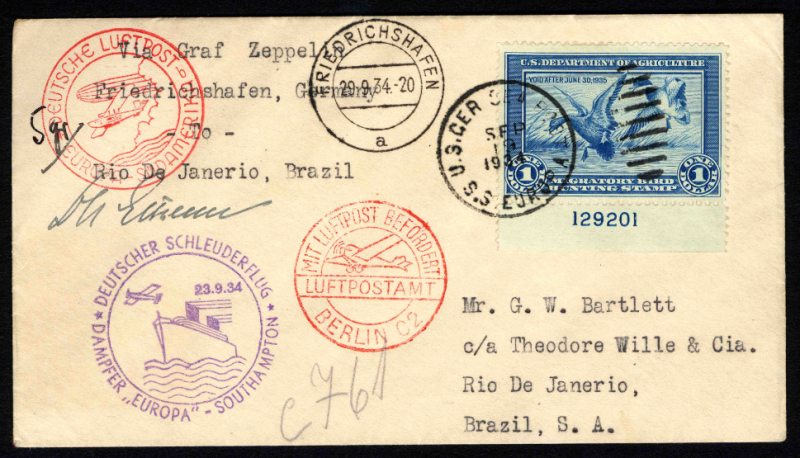 "We love the Revenue Duck Stamp on Graf Zeppelin South America Flight Catapult combination cover from September 19, 1934. The reason is that a man had brought the duck icon to place it on his hunting license so he could show that he's legal to hunt ducks. He couldn't because his wife used it as a stamp and the letter travel half way around the world using 6 modes of transportation all while Franked by a Duck Stamp which was not valid for postage. We just love the stories we can tell through mail!"
- Office of Protective Services Staff
"The Amelia Earhart Flight Suit because my grandmother knew Amelia. She offered to take my grandmother on a flight, but she was too scared!"
- First-time visitor from Kansas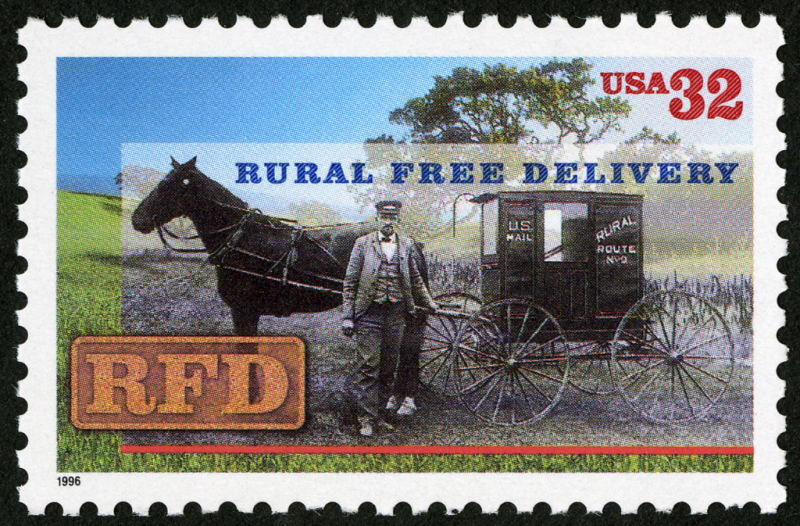 "Centennial of Rural Free Delivery Issue. The establishment of Rural Free Delivery in the United States spawned easier access for rural families to communicate beyond the farm and connect to the modern world. The new service began as an experiment in 1896 and became an official nation-wide service in 1902, creating a new commercial market. The Postal Service commemorated the 100th anniversary of Rural Free Delivery with the issuance of a 32-cent stamp on August 7, 1996. Mail was able to connect families across the nation and still continues to today!"
- Public Affairs and Marketing Department Staff
One characteristic that all of these artifacts share in common is the year-round care done by our dedicated staff to display and share them with the collectors and visitors of today while preserving them for tomorrow. Thank you for being a part of our community and we look forward to the next 25 years!