United States and America Collide and Sink
12.04.2010
Blog
By Nancy Pope, Historian and Curator
On the night of December 4, 1868, two ships of one of the nation's largest steamship companies, the U.S. Mail Line, collided, killing about 40 people and wounding dozens more. The U.S. Mail Line was the first packet line [1] on the Ohio River and dominated the steamboat trade between Cincinnati, OH and Louisville, KY for several years. The company advertised their packets as making "direct connections with all railroad and steamboat lines" at the beginning and end of the journey. Where railway lines had yet not been constructed, mail, cargo, and passengers used the combination and railroad and steamboat lines to complete their journeys.
The boats, America, and United States were traveling in opposite directions on the Ohio River, near Warsaw, Kentucky, when the collision occurred. Both ships were wooden hull packet side-wheel steamers. The America was larger at 315' long vs. the United States' 294' length. The relatively new ships had cost almost $500,000 to build, had two stories of cabins and some of the finest interior designs of the time. They passed each other daily on trips between Cincinnati and Louisville. Moving at night, steamboats would signal their presence by steam whistles, but that night the pilots either misunderstood the sound, or its location, and instead of steering away from one another, the ships set on a collision course.
A fire broke out on the United States seconds after the collision. The fire, fueled by petroleum barrels in the cargo, and fed by other cargo materials such as cotton and whisky, quickly spread to the America. Most of those killed or injured were passengers on the United States. Many who were able to escape by swimming to shore found help from a farmer on the Indiana shore of the river who provided food and shelter. Newspaper reports immediately following the tragedy varied widely on the number of passengers killed. Later anecdotal reports even relate stories of passengers who escaped only to read of their "deaths" in newspaper reports the following day.
In spite of this, and other such disasters, steamboats continued to serve as a critical link in American transportation during the mid 19th century.
[1] Packet boats or ships were so named because they carried mail and goods as well as passengers. They were common sites along America's rivers and coastal waterways through the mid 19th century.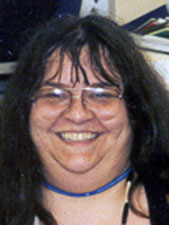 About the Author
The late Nancy A. Pope, a Smithsonian Institution curator and founding historian of the National Postal Museum, worked with the items in this collection since joining the Smithsonian Institution in 1984. In 1993 she curated the opening exhibitions for the National Postal Museum. Since then, she curated several additional exhibitions. Nancy led the project team that built the National Postal Museum's first website in 2002. She also created the museum's earliest social media presence in 2007.