TEMPORARILY CLOSED
As a public health precaution due to COVID-19, all Smithsonian museums and the National Zoo are temporarily closed to the public as of Monday, November 23. For more information, visit www.si.edu/museums.
Love is in the air at the Smithsonian National Postal Museum's annual Valentine's Day Card Workshop! Perfect for visitors of all ages, this open-house event will be held from 10:00 a.m. – 4:00 p.m. on both Saturday, February 8 and Sunday, February 9. The museum provides a bountiful spread of patterned papers, rubber stamps and postage stamps for decoration, gems and other 3-D embellishments, special cut-out scissors, washi tape, stickers, markers of every color (with a surplus of red and pink!) and more! Following their own creative instincts, kids and adults can choose whichever supplies they would like to design one-of-a-kind Valentine greetings
Once finished, cards can then be placed in envelopes, addressed and adorned with a distinctive National Postal Museum postmark at the museum's stamp store. In keeping with educating children about the postal service and how mail works, kids can pop their own cards in an official USPS mailbox that is decorated to exactly resemble – none other than – SpongeBob SquarePants! Of course, visitors are also welcome to explore the whole museum and everything else it has to offer!
The workshop takes place in the museum's lower-level Atrium, which, for those new to the National Postal Museum, is full of various postal transports from over the years. These transports include a real train car, semi-truck (yes, kids can climb in and pretend to drive!), a horse-drawn carriage and airplanes hanging from the ceiling. The layout of the card-making stations and supply tables fosters sharing, friendliness and a sense of community. And the museum's pleasant staff and volunteers are always available to answer questions, provide examples of completed cards, and help in any other way!
In the modern era, a handmade card can be hard to come by! This event is the perfect environment for kids to express their love for friends and family with a heartfelt note of affection and appreciation. They can also experience firsthand the satisfaction of crafting their very own unique creations from start to finish, and the pure joy of giving that creation to someone special. The National Postal Museum's Valentine's Day Card Workshop is free and requires no advance registration.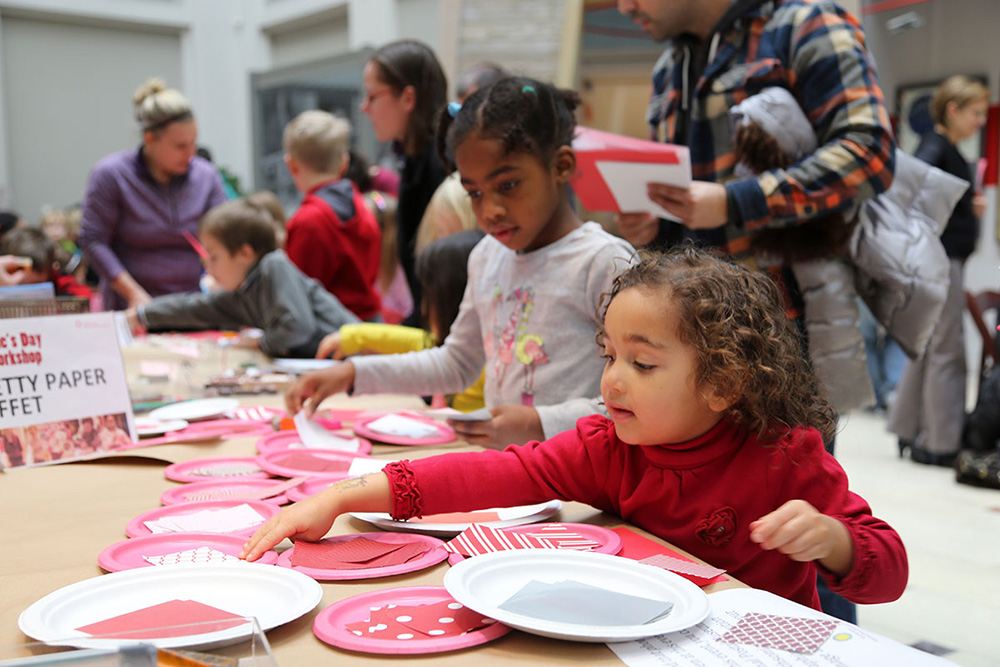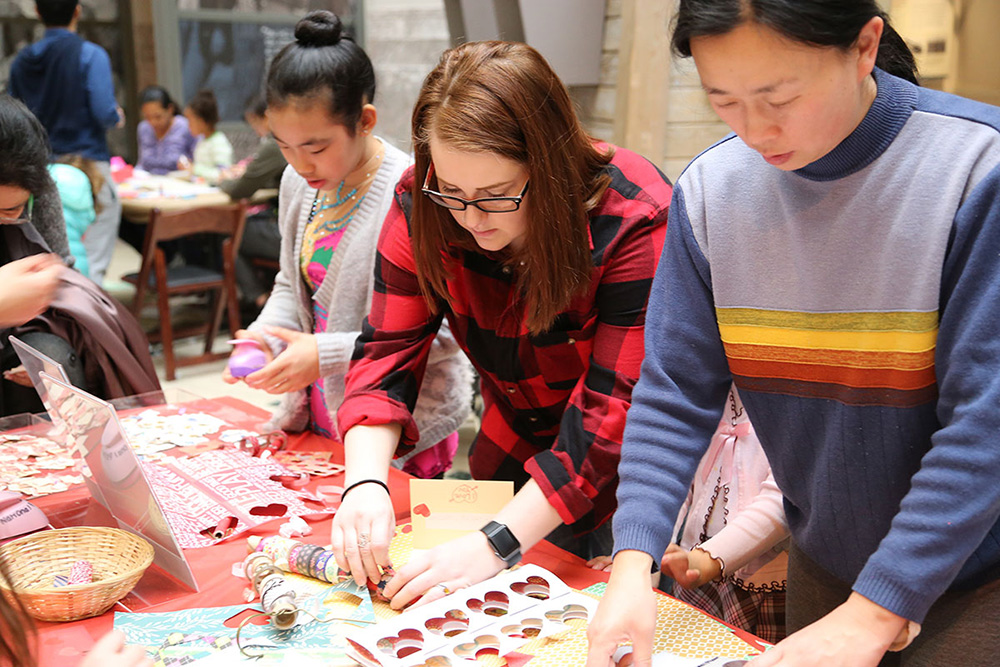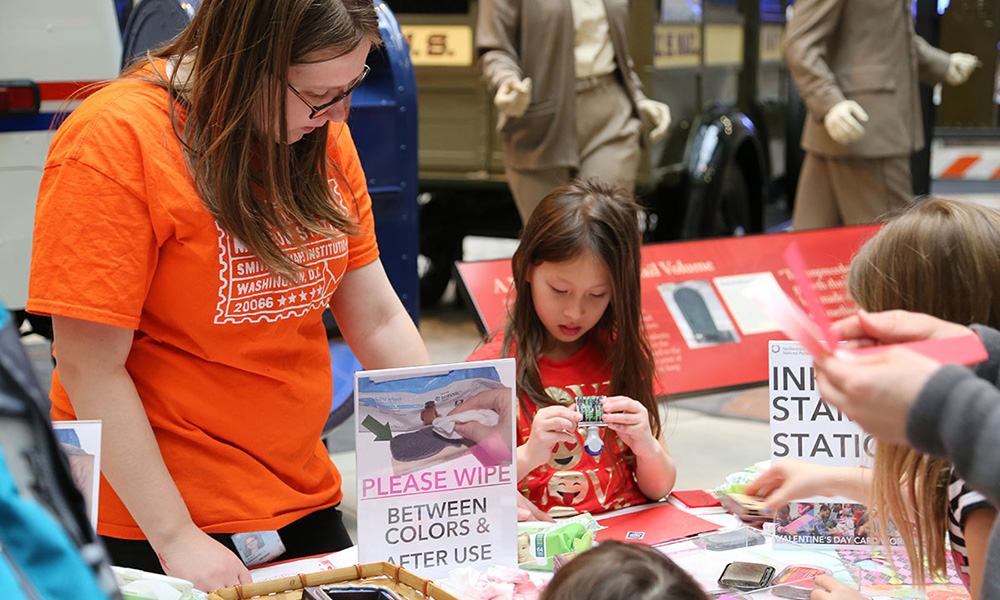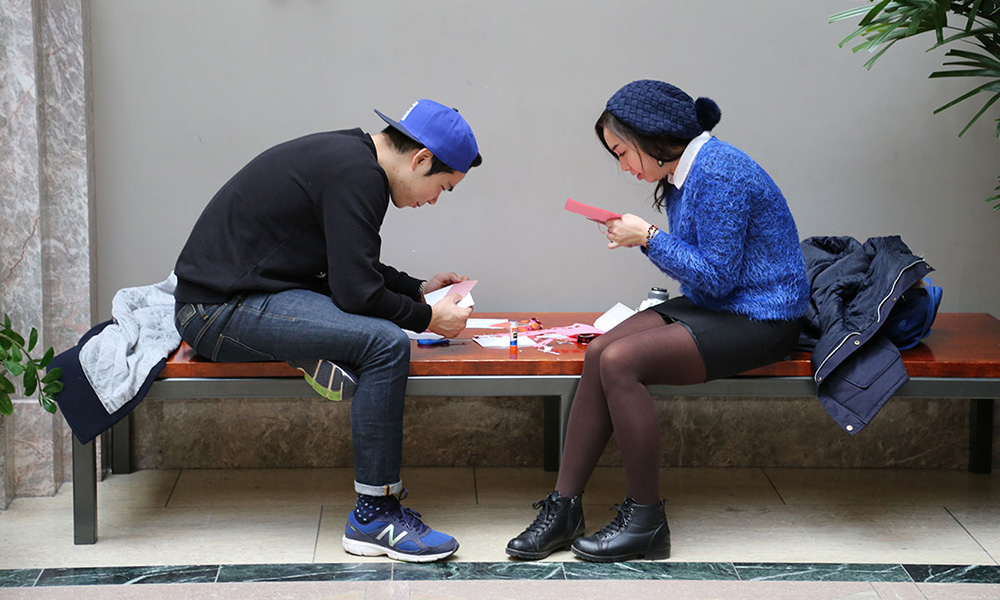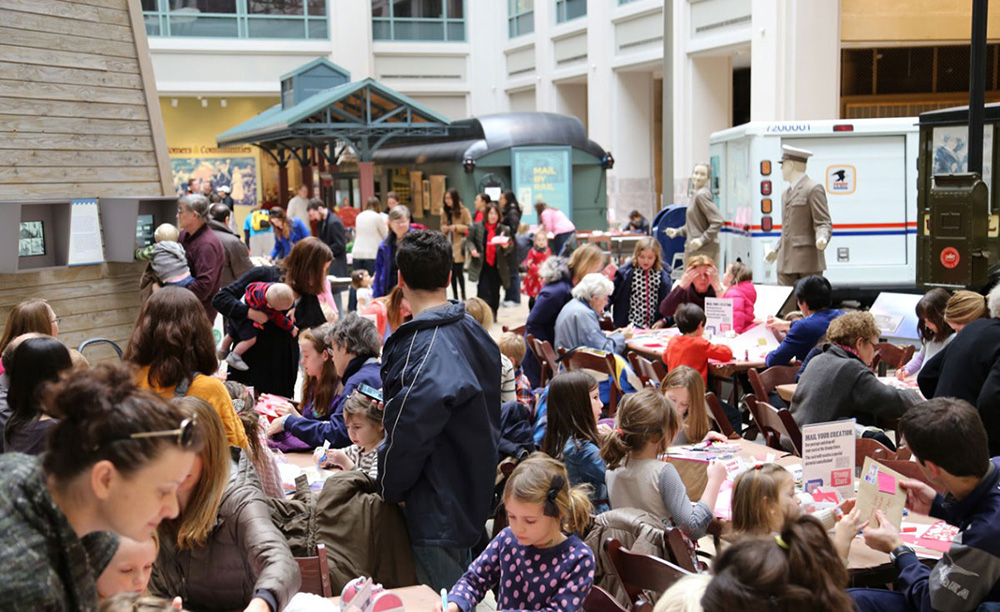 ---
Visit the museum's event calendar for information on the many fun and educational programs available at the National Postal Museum.