Volunteer Spotlight: James Hamilton, Philatelist and Researcher
01.31.2011
Blog
By MJ Meredith, Web Team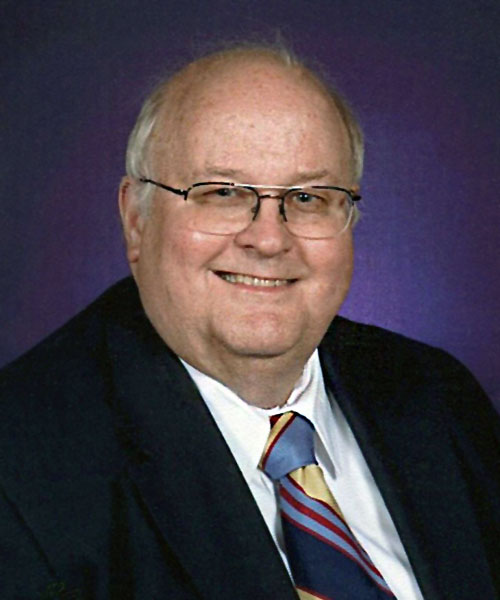 Since becoming a volunteer Researcher in 2009, James Hamilton has written about hundreds of Vatican City stamps for the museum's online collection. This got us wondering, how did someone like James originally become interested in philately and what was it about Vatican City stamps that sparked his curiosity?
James, when and how did you first become interested in stamp collecting?
I started collecting stamps at age 10 or 12, encouraged by my mother, grandmother, and an aunt. They provided me with used stamps from their correspondence. I quickly became interested in stamps from Europe and used an atlas to locate the issuing countries, thereby learning geography as well. I had no catalogue or reference, only curiosity, as I paged through a small worldwide stamp album trying to identify stamps. Figuring out or locating entities such as Eesti, Suomi, Magyarorzag, Helvetia, Norge, or Sverige was fascinating as was learning how to separate Japanese from Chinese or Korean stamps or identifying and placing stamps using the Cyrillic alphabet. I'm sure that stamp collecting at an early age spurred my interest in European history, which was the focus of study later as an undergraduate and graduate student.
Why Vatican City? Have you ever visited?
As a Roman Catholic and a historian of Europe, I had a natural interest in Vatican City. Lectures and readings from an excellent medieval history professor at the University of Iowa stimulated an interest in Church history. I started collecting Vatican City stamps in the early 1980s. My collection is nearly complete. I recently began adding Vatican City post cards and a few covers to my collection, and look forward to expanding that aspect. Membership in the Vatican Philatelic Society increased my interest in broader aspects of Vatican stamps. I learn a good deal from the writings of fellow collectors.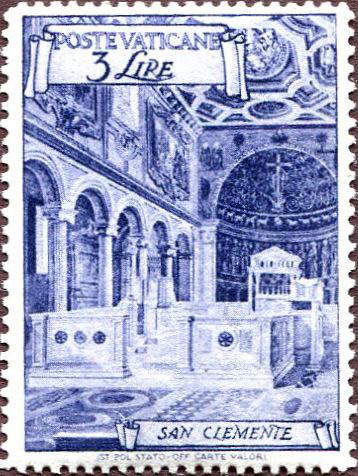 My wife and I along with a historian colleague visited Vatican City and Italy for several weeks in 2001. In addition to St. Peter's Basilica and the Vatican Museums, two highlights included climbing inside the shell of Michelangelo's dome to its top and then standing on the cupola of St. Peter's Basilica's dome for a panoramic view of Rome. We also toured the archaeological excavations underneath the Basilica that takes visitors through the ancient necropolis and next to the Tomb of St. Peter. We look forward to a return to Rome and Italy in the next few years.
"Stamps are more than colorful miniature pictures on paper and some are works of art."
Vatican stamps are often known for their beauty and frequent religious subjects. Is there anything that surprises you about them?
Vatican stamps are intriguing to me because they cover two millennia of history and because they include, for example, architecture, art, archaeology as well as Christianity, and the papacy. I've learned a great deal about the Church, the papacy, saints, religious orders, and history through my collection. Having visited many sites pictured on stamps or visited galleries where original paintings are located and used for stamp designs adds to the pleasure of collecting. In regard to new issues, Vatican City releases a limited number of usually high quality stamps annually, one reason they are appreciated by collectors.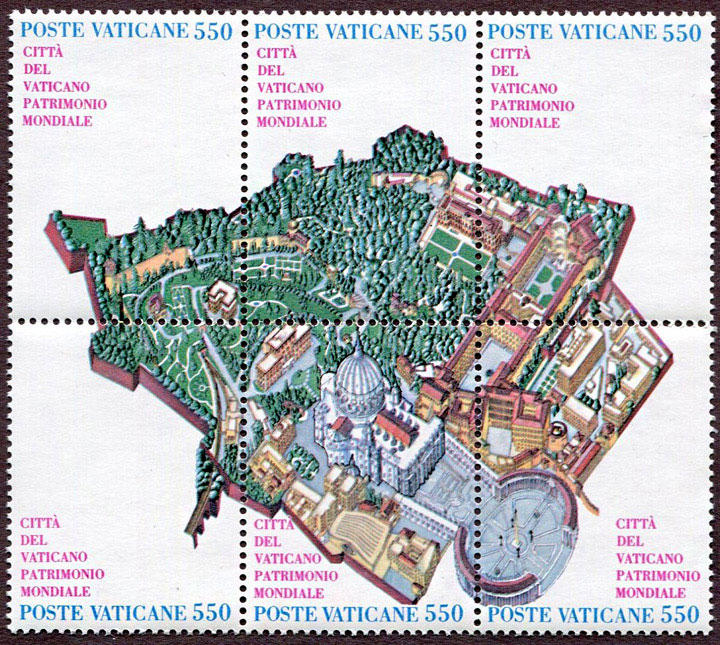 "The 1986 topographical map of Vatical City is one of my all time favorite stamps."
Do you collect other areas?
I have collections of stamps from Great Britain, Canada, Australia, and New Zealand and a small collection of Winston Churchill stamps: these reflect my academic interest in British history and family English/Scots heritage. Recently I've expanded a collection of stamps and covers related to Captain James Cook. I am a member of the Captain Cook Society and have published several articles about aspects of his three voyages of exploration (1768-1779), as well as book reviews.
In your personal collection, what's your favorite object? Why?
It is difficult to select only one item. The 1949 Roman Basilicas set (Scott 122-131, E11-12) is probably my most favorite, followed in close second place by the stunning 1982 postal card engravings (see below). The stamps and postal cards show various images of basilicas, some dating to the mid-15th century. The engravings are architecturally important because some of the structures have been modified or rebuilt after completion of the original drawings. The stamps were designed and engraved by fine artists and I think rank among the most important sets produced.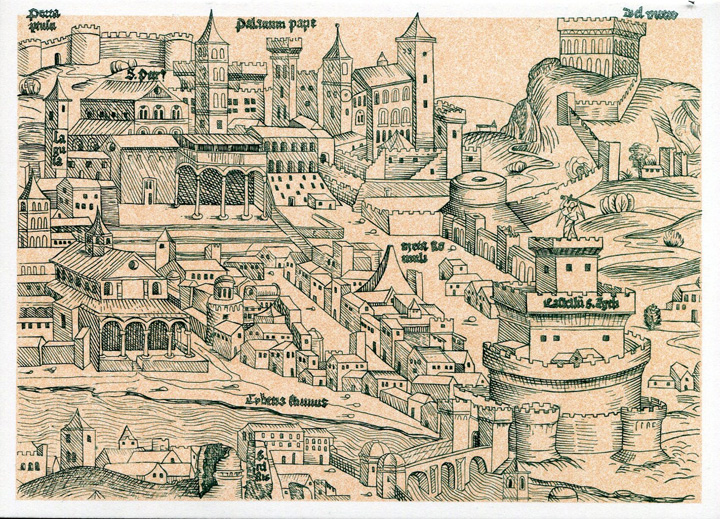 You spend a lot of time working with the museum's online collection, have you ever visited the physical museum?
I visited the Smithsonian and the National Postal Museum several times, especially in the years our daughter lived and worked near Washington, D.C.
Do you have a favorite object in the Postal Museum's collection?
When we visited the museum I enjoyed seeing copies of the oldest US stamps and postal history items. Regarding online access, I enjoy scrolling through most of the website exhibits. Most recently I thought the Allan Lee Maps on Stamps Volume 6 was spectacular.
What's it like working thousands of miles away from the actual museum?
I've enjoyed the experience and contact by email with museum staff. It is interesting to see how my submissions turn out once they have gone through editorial review. It is often a challenge to limit the length of my assignments to fit within project parameters and I enjoy the challenge of sorting out what I think is the most critical information for the stamps that I'm asked to research.
Although I'm located in the heart of American fly-over country, I feel I'm a part of the museum, if usually only through an internet connection. Ultimately, I'm pleased with this type of work and believe I am making a contribution to understanding the stamps of Vatican City, along with my articles published in Vatican Notes.
"Although I'm located in the heart of American fly-over country, I feel I'm a part of the museum."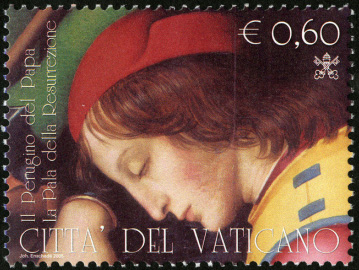 What do you want people who see your descriptions online to take away from the experience?
Readers of the descriptions should come away with a sense of the significance of the stamp subject matter, as well as the specific philatelic information about the stamp. In a larger context, my intent is to provide useful and practical perspectives on where the stamp fits within Vatican City philately. Should a reader then decide to collect stamps or see connections with history, architecture, etc., I'd be excited and pleased to have made a contribution.
I don't see myself as an expert as much as a student of philately or perhaps a historian who utilizes stamps to illustrate history. Stamps are more than colorful miniature pictures on paper and some are works of art. The Arago Project has forced me to become serious about many details about each stamp I research in addition to the historical significance of a stamp or series of stamps. I've learned a great deal by completing the assignments.
The Postal Museum is thrilled to collaborate with researchers like James who bring our collections to life.