What Makes a Letter a Letter?
04.26.2018
Blog
By Jessie Aucoin, School Programs Coordinator
As National Letter Writing Month comes to a close, we'd like to share highlights from the Smithsonian Institution's most recent Material Culture Forum, which took place at the National Postal Museum and explored letters in many mediums.
On March 6th, 2018, the National Postal Museum hosted the 107th meeting of the Material Culture Forum, a Smithsonian initiative to provide researchers with a recurring opportunity to engage with their colleagues from other departments and museums. Organized by Susan Smith, the Winton M. Blount Research Chair at the National Postal Museum (NPM), the Material Culture Forum welcomed speakers with a wide range of expertise, from the traditional written word to pressed recordings of the voices of loved ones.
The day's programming began with an open house for participants to explore the museum's exhibition "My Fellow Soldiers: Letters from World War I" and to examine a temporary exhibit of multi-media objects, including recorded audio letters dating from the 1930s through the 1960s. Afterwards, the speakers' presentations began, with each highlighting a particular personal letter that challenges our pre-existing concepts of what makes a "letter." Lynn Heidelbaugh (Curator, National Postal Museum) started the session off with a discussion on the role of the written letter during World War I and how the content was constrained by censorship regulations. Audience members were left contemplating if a letter's intended purpose is maintained when there is a third party, such as military censors, reading it. While at the time it was common knowledge that a censor would examine all military mail, Heidelbaugh revealed instances when personal letters were published by a third party without the authors' knowledge or consent. Imagine your reaction on discovering that a heartfelt letter you penned to your sweetheart was printed in the local newspaper—how would you adjust your language in your correspondence thereafter knowing others may see it as well?
Going beyond the traditional attributes of letters, Thomas Levin (Associate Professor of German, Princeton University) introduced the audience to his collection of audio "letters," recorded messages that had been sent through the postal system. Similar to vinyl records (though often made from paper, metal, and other materials), these pressings were created in recording booths—which captured the sound of a spoken message—and then packaged in envelopes and mailed to the recipients. But is the final product a letter? Levin argued that its intended use as a means of communication, combined with the fact that the speaker would often write down his or her message prior to recording, would classify these recordings solidly within the parameters of a letter. The composed messages were heavily influenced by existing cultural norms and letter-writing etiquette; so much so that the recordings often started with "Dear ____." Although all of the Forum's speakers reminded the audience of just how special every letter truly is, Levin's presentation also touched on the emotional impact these recordings must have had on the recipients. Before these recordings, readers could imagine the author's voice in their heads as they looked through a letter, but this technology now gifted them the actual sound of their loved one. For those interested in hearing a selection of these "voicemails," Levin has a number of recordings available to listen to on his website: www.phono-post.org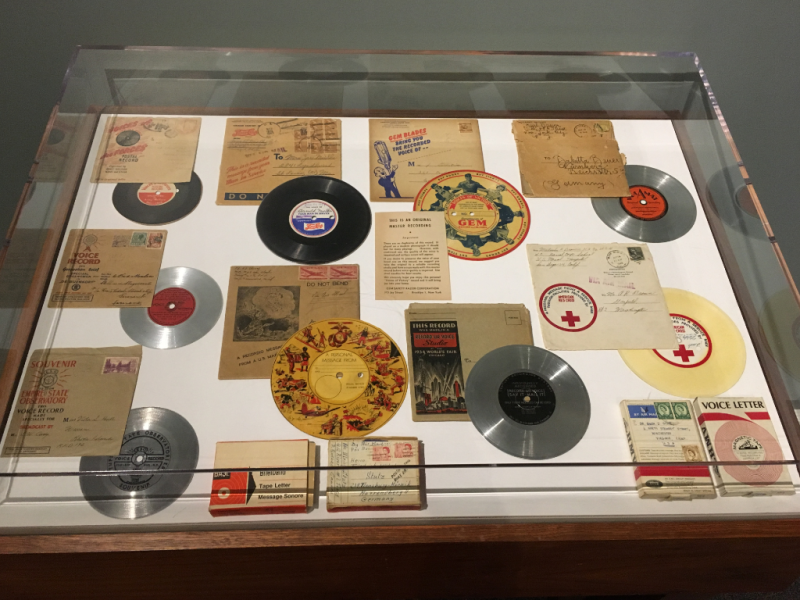 When using letters as research tools, must the reader understand a letter's language? As Mary Savig (Curator, Archives of American Art) explained, when artist Hanne Darboven wrote to close friends—such as famed gallerist Leo Castelli—she often chose to limit her words and instead used a written language all her own which included numbers and arithmetic. Whether Darboven repeatedly wrote the number one (as is the case with this letter), assigned numbers to each line of text, or completed basic mathematics using the numbers of the letter's date, Savig argued that this unique style of writing can be interpreted as an extension of Darboven's artistic expression which incorporated her trademark stylized lines and forms. Although the artist's letters may be difficult to decipher, Savig argued each was "material evidence that Darboven was thinking of the person she wrote it to;" i.e. only those who were intimately familiar with her inventive language. In short, receiving a letter —whether penned by Darboven or another—is an acknowledgement that you are valued and remembered.
Examining the role of letters in preserving cultural identity, Steve Velasquez (Curator of Home and Community Life, National Museum of American History) shared the stories of families from Operation Pedro Pan—a program from the early 1960s that relocated Catholic Cuban children to the U.S., with the intent to bring their parents north a short time later. Although a large number of Pedro Pan children were reunited with family members a few days after they settled in the States, just as many often waited months to see their loved ones again. During this long absence, letters were the primary means of communication and likewise served a crucial role in maintaining connections with the writers' Cuban identities. With approximately 200 letters in the National Museum of American History's collection, some individuals that had been relocated through Operation Pedro Pan were given the opportunity to re-read their childhood letters. In so doing, the writer—now reader—received an emotional souvenir of their youth as they relived these powerful memories.
All told, the day was a fascinating discussion on new ways to classify and interpret letters. Since the Material Culture Forum actively strives to promote the exchange of ideas between Smithsonian staff, it will be interesting to see what new collaborations may arise in the future.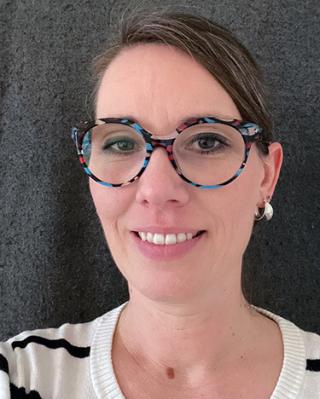 About the Author
I am a former middle and high school teacher of world history and religious studies. In 2006, I left the classroom to pursue museum education. In that time, I have worked in a private library, public museums, and a National Heritage Area, arriving at the Smithsonian in 2016. I hold Bachelors of Sciences in both History Education and Social Sciences Education from Illinois State University.