World's Rarest Stamp Now on Display at National Postal Museum
06.04.2015
Blog
By Marty Emery, Public Relations & Internet Affairs
The world's most famous and valuable stamp, the British Guiana One-Cent Magenta, is now on display at the Smithsonian's National Postal Museum. Prominently showcased in the museum's William H. Gross Stamp Gallery, the stamp will be on display until November 2017, the longest and most publicly accessible showing ever.
No postage stamp is rarer than the sole-surviving example of the British Guiana One-Cent Magenta. In January 1856, British Guiana issued a small number of one- and four-cent stamps for provisional use while the postmaster waited on a shipment of postage from England. Multiple copies of the four-cent stamp have survived, but the one-cent stamp now on display at the museum is the only one of its kind in the world. It generates headlines and breaks records every time it sells. It is the only major rarity absent from the Royal Philatelic Collection owned by Queen Elizabeth II.
"The British Guiana is the rarest of the rare," said Allen Kane, director of the museum. "Having recently sold for almost $10 million, by sheer size and weight, it may very well be the most valuable single object in the world today."
Every time it has sold, it has generated headlines and broken records. Perhaps people are drawn to its history of wealthy, secretive and sometimes troubled owners. Its origins in the far-flung holdings of the British Empire may lend it an irresistible air of romance. The stamp's mystique may stem from its own elusiveness: It has spent most of its 160-plus years behind bank vault bars, appearing only on rare occasions. This display is the One-Cent Magenta's longest and most publicly accessible exhibition ever.
Printed in black ink on magenta paper, it bears the image of a three-masted ship and the colony's motto in Latin: "we give and expect in return." Noted for its legacy, the stamp was rediscovered by a 12-year-old Scottish boy living in South America in 1873, and from there passed through some of the most important stamp collections ever assembled.
Stuart Weitzman, renowned shoe designer and philanthropist, purchased the stamp and agreed to loan the stamp to the museum. After considering several of the world's most prominent philatelic museums, he selected the National Postal Museum as the venue for allowing its presentation and display to the world.
"There was an unfilled square in my childhood stamp album, which I was sure would never be filled," said Weitzman. "One should never say 'never,' and now after so many years in hiding, I felt it most appropriate to give stamp lovers and others the best opportunity to see this gem; and there is no better place than the Smithsonian's National Postal Museum."
The above photograph of the 1856 One-Cent Magenta was taken using an infrared filter. This suppresses the stamp's red surface, making the black printing more visible. Significant markings:
Damus Petimus Que Vicissim: British Guiana's motto, derived from the Roman poet Horace. It means, "We give and we ask in return."
Initials E.D.W.: Because the stamp could be replicated by anyone with access to printer's type and a press, postal clerk Edmond D. Wight's handwritten initials deterred counterfeiters.
Vignette: Shows a barque, a three-masted sailing ship common in the nineteenth century. Not meant to represent any particular ship, this illustration would have been available in many print shops.
Surface-colored paper: Created by adding a thin layer of color on top of a sheet of white paper. This method of coloring paper was cheap, but also prone to smudging.
Postmark: Dated April 4, 1856, it reads Demerara, but that is a county name. The stamp was printed, sold, and used at Georgetown, the colonial capital.
Corners: No one knows why the one-cent stamp's rectangular corners were clipped. The four-cent exists in both clipped and intact examples.
Inscriptions: The stamp's text reads British|Guiana.|Postage|One Cent. The Guianese dollar, consisting of one hundred cents, became the currency in 1839. One-cent stamps were for mailing newspapers; four-cent stamps were for letters. This may explain the one-cent stamp's rarity; letters were more likely to be saved than newspapers.
Timeline of a rarity:
1838: The British colony of Demerara in South America is joined with neighboring possessions to form British Guiana.
1856: The postmaster at British Guiana's capital, Georgetown, runs low on postage stamps and asks a local printer to prepare one-cent and four-cent stamps for provisional use until a shipment arrives from England. The One-Cent Magenta is used April 4.
1873: Twelve-year-old stamp collector Louis Vernon Vaughn discovers the One-Cent Magenta among some old papers at his uncle's home in British Guiana. Unhappy with its appearance, he sells it for six shillings and buys a packet of prettier foreign stamps.
1878: The wealthy collector Count Philipp von Ferrary purchases the stamp for a sum thought to be 40 pounds sterling. It will not emerge from his vast Paris estate for nearly 40 years.
1917: Ferrary dies at the age of 67. His massive stamp collection is willed to the postal museum in Berlin. However, because France and Germany are at war, his stamp collections are seized a few years later by the French government as enemy property and sold to pay off German war reparations.
1922: American industrialist Arthur Hind pays $32,500 for the One-Cent Magenta, making it the most valuable stamp in the world.
1933: Hind dies, leaving a "dwelling, furniture, paintings but not my stamp collection" to his widow. Ann Hind sues her husband's estate for the One-Cent Magenta, claiming he gave it to her before his death. The case is settled in her favor.
1940: Ann Hind exhibits the stamp in the British Pavilion at the New York World's Fair, and shortly thereafter sells it to an anonymous buyer for $45,000.
1954: LIFE pictures the One-Cent Magenta in color for the first time. Its ownership remains shrouded in mystery, and the magazine claims that even the owner's wife does not know he possesses the stamp.
1966: British Guiana achieves independence and becomes the Republic of Guyana.
1970: Frederick T. Small, an Australian living in Florida, is identified as the stamp's owner when he sells it for $280,000 to a group of investors headed by Pennsylvania stamp dealer Irwin Weinberg, who spends the next decade promoting it with theatrical flair.
1980: An anonymous buyer, later revealed to be John E. du Pont, purchases the stamp for $935,000. Amateur wrestling replaces philately as du Pont's main interest, and the stamp again disappears from public view for decades.
2010: du Pont dies in prison while serving a 13-to-30–year prison sentence for third-degree murder.
2014: The stamp is sold on behalf of the du Pont estate to shoe designer and entrepreneur Stuart Weitzman.
2015: The One-Cent Magenta returns to public view once again at the National Postal Museum.
A special online version of the exhibit is available on the museum's website.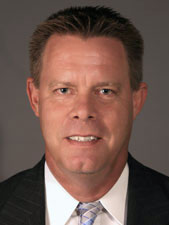 About the Author
Marty Emery: "After a 25-year career with the United States Postal Service, I am thrilled to be part of the National Postal Museum. I enjoy developing and executing strategies to promote the museum to audiences around the world. Working with my colleagues to educate and enlighten people on the history, heritage and culture of the United States through the lens of postal operations and philately is unique and rewarding."