A Postmaster General for the Future
03.17.2017
Blog
By Nancy Pope, Historian and Curator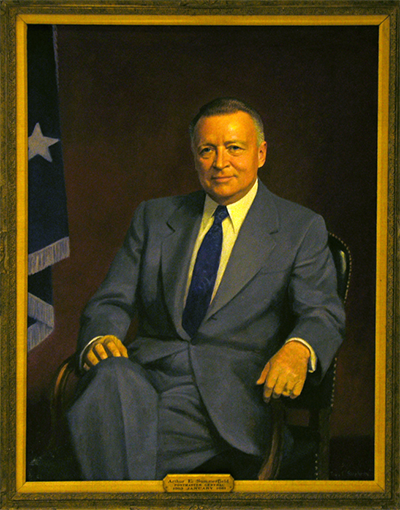 Arthur E. Summerfield, born March 17, 1889, was the 57th Postmaster General of the United States, serving from 1953 to 1961 under President Eisenhower. Summerfield had served as the Republican Party's chairman prior to Eisenhower's election. And, as was an unspoken tradition of the time, Eisenhower rewarded one of his party's major players with the position of Postmaster General. While that tradition did not always work out well, Eisenhower could not have made a better choice. Summerfield became Postmaster General at a time when the Post Office Department was regrouping after decades of low funding. Funds had been scarce during the Great Depression, and appropriations were directed to defense spending during World War II. In 1950 the Department's vehicle fleet was dominated by trucks purchased decades earlier. Organizational systems, aside from wartime needs, had changed little since the late 1930s.
Unlike the Department, the United States had changed dramatically between the 1930s and early 1950s. The post-war boom saw more families moving into newly built suburban areas. New homes and new businesses brought a dramatic increase in mail and the number of addresses the post office had to reach. In 1930, the Department processed 705,484,098 pieces of mail. When Summerfield took office they were handling 2,091,714,112 pieces of mail. The average American received 227 pieces of mail in 1930; 299 pieces in 1950.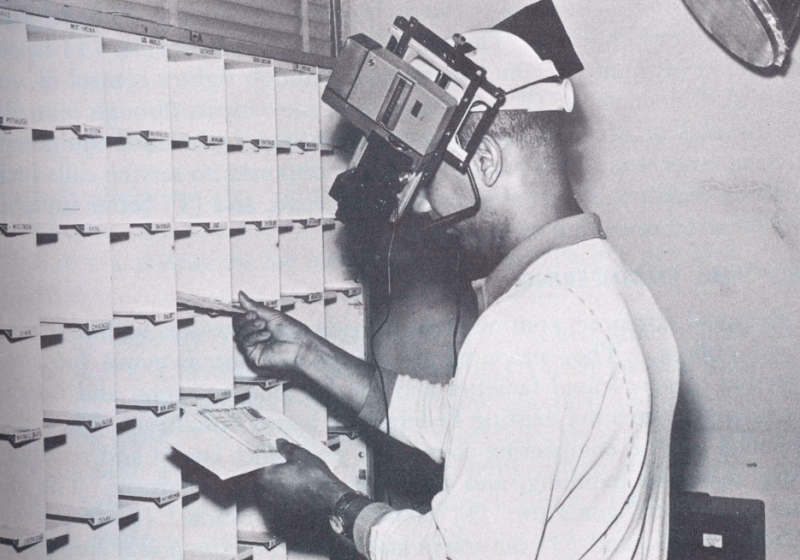 Summerfield looked to save time wherever possible. In this instance he had a letter carrier wear a camera on his head to record how he distributed mail, looking for ways to improve how carrier's "cased" or sorted the mail.
Summerfield convinced Congress to support the financing the Department needed to process and move the dramatically increasing amounts of mail. In his first annual report to Congress, Summerfield laid out his plans to "complete a general reorganization" of the Department. This included modernizing financial operations and transportation and improving postal operations and services. In addition to modernizing the Department, Summerfield wanted to make sure the public recognized that the Post Office was part of the new and exciting future. To do that, he created a red, white and blue color scheme for mailboxes and vehicles.
The changes Summerfield undertook dragged the Department into the new era. Postmasters General who followed him were able to build on the work he and his team accomplished through the rest of the 1950s. While there was much more to accomplish, Summerfield's achievements made dramatic changes in the service and laid the groundwork for those who followed to continue bringing the Department back in line with the exploding mail volumes of the decade. Summerfield left the Department when Eisenhower left office. Ever proud of what he achieved, he wrote a book about his time at the POD in U.S. Mail: the Story of the United States Postal Service, published in 1960.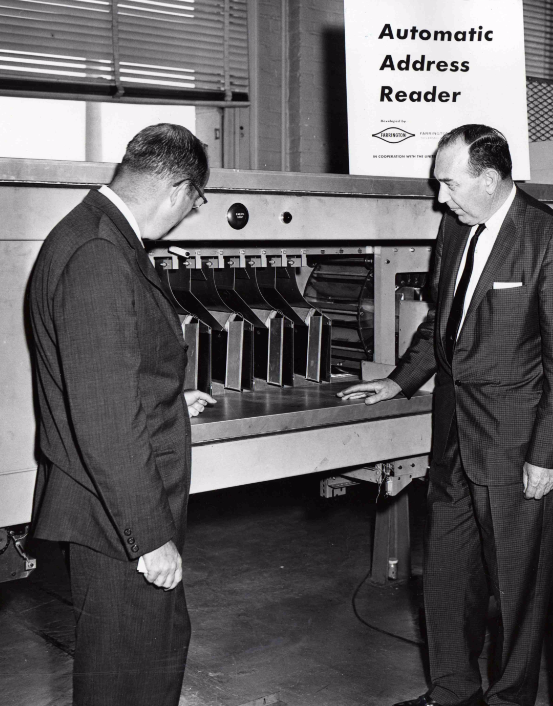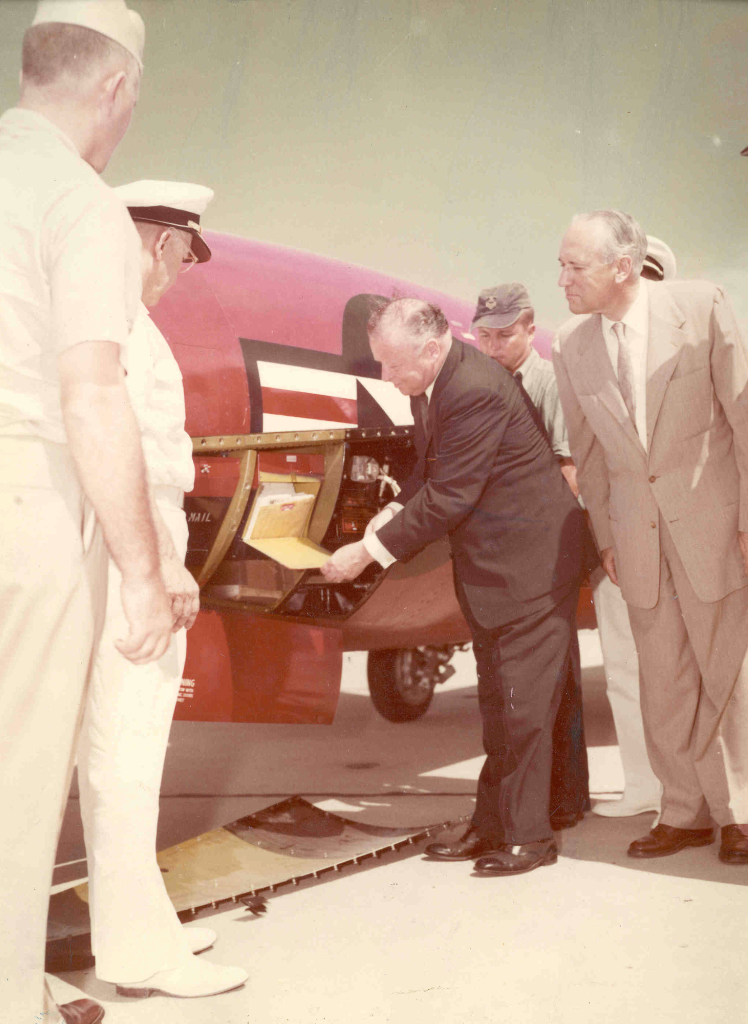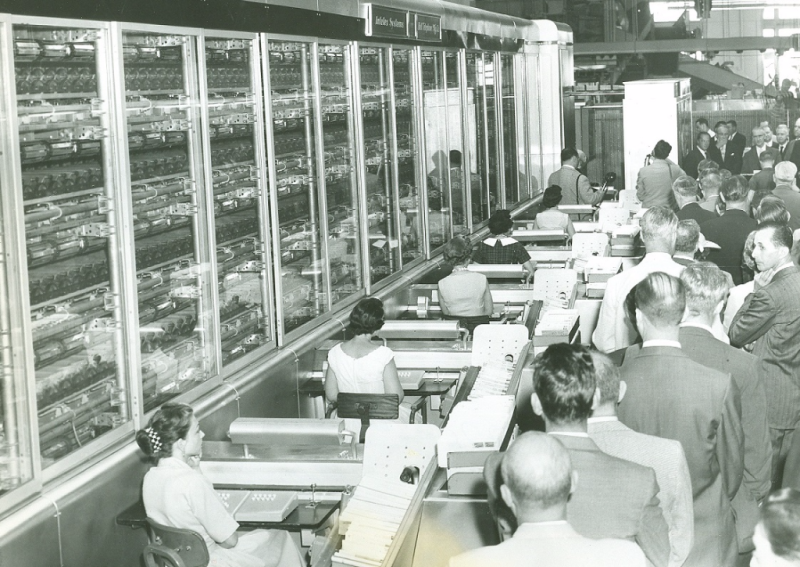 Postal officials crowd around a new sorting machine installed in a DC post office as an experiment in 1958.