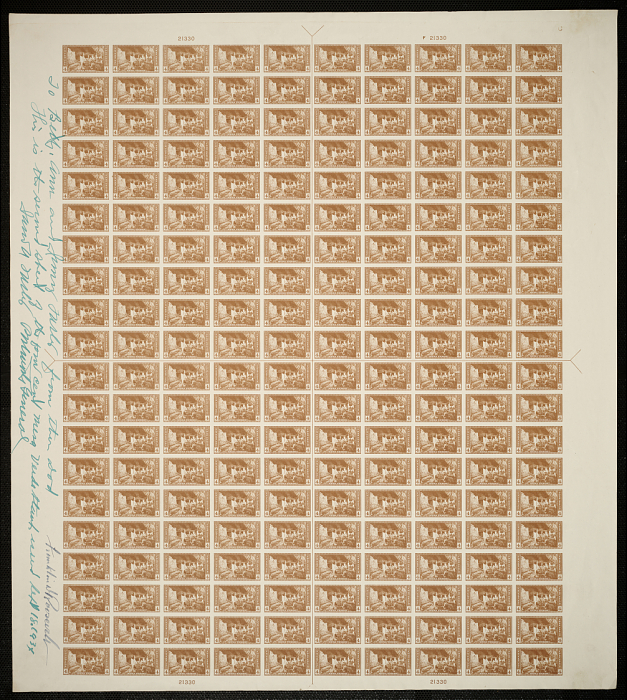 Los sellos originales se emitieron el 25 de septiembre de 1934, en hojas de cuatro paneles de 50 sellos, separados por líneas centrales que terminan en flechas en el orillo. Están perforados y engomados. La reimpresión de la impresión especial (Scott #759), sin engomar y sin perforar, se publicó el 15 de marzo de 1935.
Este ejemplo de la impresión especial original lleva una inscripción:
"To Betty, Ann and James Farley from their Dad./ This is the second sheet of the four cent Mesa Verde stamps issued September 18, 1934/ James A. Farley, Postmaster General"
("Para Betty, Ann y James Farley de parte de su papá./ Esta es la segunda hoja de las estampillas de cuatro centavos de Mesa Verde emitidas el 18 de septiembre de 1934/ James A. Farley, Director General de Correos")
El 18 de septiembre es la fecha en que se imprimieron las estampillas, no cuando se emitieron.
En el borde está el autógrafo "Franklin D Roosevelt".