Federal Duck Stamp Program Lands on Washington Post's Front Page
11.03.2009
Blog
By Alexander Haimann, Collections Specialist
A painting of an American Wigeon duck resting in the water near some reeds graced the front page of The Washington Post's October 28th issue along with a picture of its artist, Robert Bealle. The painting was the winning design for the 2010 Federal Duck Stamp Art Contest. Every year a few hundred wildlife artists compete in the only art contest sponsored by the Federal Government to have their artwork featuring migratory birds be on the following year's Federal Duck Stamp. All duck hunters must purchase one of these stamps and affix it to their license. The stamps are also popular with conservationists since the money raised from the sale of the stamps is used to purchase and protect wildlife habitats.
The artist featured in The Washington Post article has competed and lost in twenty-seven consecutive Duck Stamp competitions. Though his luck turned this year and his winning design will be printed on over 3 millions Federal Duck Stamps.
Explore the October 28, 2009, front page Washington Post article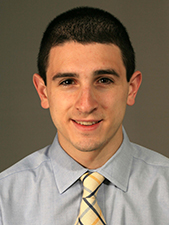 About the Author
Alexander T. Haimann, Collections Specialist & Web Projects Developer at the Smithsonian National Postal Museum, collects and writes primarily about the stamps and postal history of the U.S. during the first one hundred years of stamp production (1847-1947). Additionally, he develops internet based education projects and exhibits for the National Postal Museum. He is a member of the Board of Directors of the American Stamp Dealers Association, the Chair of the American Philatelic Society's Young Philatelic Leaders Fellowship and the publicist for the United State Philatelic Classics Society. His national and international society memberships include the American Philatelic Society, United States Stamp Society, Collectors Club of New York and the Royal Philatelic Society London.